Used Isuzu Engines for Sale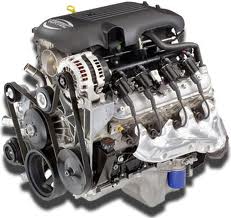 Isuzu made its first introduction into the U.S. auto market in the 1970s. The car that was produced was not branded as Isuzu though. The public was still unsure about buying a foreign automaker car so Chevrolet branded the first vehicle. The Chevrolet LUV rolled off the factory line. While sales were not a hit, it did introduce the public to the performance of an Isuzu engine. We are one of the only places online where you can find used Isuzu engines for sale that are not overpriced. We mark engines down lower than most dealers would go to please a customer. We get great deals on four and six cylinder engines. The savings are always passed to customers.
Buick, General Motors and Honda all produced vehicles that used the Isuzu engine platform. These motors are powerful and for good reason. The advancements in engineering that take place in Japan are put inside of each motor. Next to the U.S., Japan leads the auto industry in innovation and 21st century technologies. These are the very motors that are sold to us. We import engines from every Japanese automaker in the world. What gets sold here remains the highest quality because we ensure it. Nothing is ever lower than the quality you demand.
Used Isuzu Engines for Sale
Names like Gemini, Rodeo, Trooper and the Amigo all helped Isuzu gain a U.S. market share. To keep the integrity of these motors, we always are careful when it comes to selecting a motor to import. We have a trained and experienced sales staff. These experts always know how to get the lowest prices. This helps us better manage our pricing structures. Buying engines this way is just one of the things that keeps our company popular. We didn't get the largest Isuzu used engine inventory overnight. We are constantly developing new partnerships and strategies. We do so much business with junkyards and salvage yard owners that we have earned a pretty good reputation. We are a go-to daily source for many customers.
A great engine is something that starts with its previous owner. Isuzu engines are known for quality but any engine can fail. Most failures happen because someone did not do regular maintenance. OEM part failures are not uncommon either. Our team makes sure motors that arrive here are thoroughly checked out. We have an entire department that takes care of these activities daily. Anything that is judged ready to be sold is then moved straight into our warehouse. This constant rotation and dedication to engine quality is important. It is how we prove the uniqueness of each engine and if it will perform daily as intended for a customer.
Used Isuzu Engines for Sale Quotes
Your price quote starts off the savings that we give you here. It is not even required of you to make contact with us. The Isuzu engine quote form that is on this website is a powerful thing. It will do almost everything we could do for you over the phone. Try it out right now. When you are happy with your quote, call us at 888-284-3591. It's really easy and stress-free