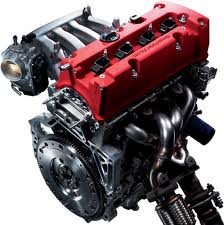 Largest Selection Online of Used JDM Engines
Our interest and knowledge of the Japanese auto industry is extensive. Our worldwide connections provide us with many advantages over our competitors. We have classic and late model used JDM engines in stock and ready to ship. We are able to purchase these engines at excellent prices and discount the final sale price to you. You might be unaware of why Japanese engines are in such great shape. Many drivers in Japan do not have the extra income to purchase a car. Fuel expenses, garage costs and repairs eat away most of the monthly income that Japanese citizens earn.
The tough emissions standards imposed by the Japanese government make it difficult for those with cars to keep up with the expense of owning one. We take advantage of this opportunity and purchase large quantities of used JDM engines to supply our inventory. This means excellent prices for you. Our engines have low mileage because the average Japanese car is owned for less than six years. There are no scrap yards in Japan and we import these motors for sale to our customers. Our used JDM engines are guaranteed to be in great shape and are fully inspected before we make them available for sale.
Mechanically and Performance Tested Used JDM Engines
We do not want to sell you a lemon. Our testing process is much different compared to other online engine dealers. We take precautions like testing the combustion to make sure you are actually receiving the correct horsepower and torque. Our engine experts test for fluid leaks to ensure our engines remain lubricated and fueled up when installed into any automobile. Our used JDM engines come with our generous parts warranty. All parts that are replaced are warranted against breakage and failure.
One of the most damaging effects on any engine is irregular oil changes. The breakdown of oil creates a sludge material that clogs valves, pistons and other exposed parts. We check for sludge and make sure that your engine is cleaned professionally. Our JDM engines are professionally rebuilt after cleaning and all necessary parts are installed. We make it easy to get engine quotes. Complete our quote form, check your email and you will see our lowest price plus shipping to your location. Call us toll free at 888-284-3591 to ask questions or to order our used JDM engines.