Jeep Liberty Used Engines for Sale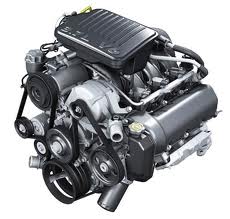 Jeep retired the Cherokee in 2002 and a new model was branded as the next big thing. The Jeep Liberty was born and is still reining supreme as one of Jeep's best sellers of the 21st century. The Liberty uses the Powertech engine and most often uses the 2.4L I4 engine or the larger V6 3.7L. We have both of these engines ready to ship from our packed warehouse of Jeep engines. When you buy one of our Jeep Liberty used engines for sale, you get our passion and our commitment to making sure you get the best quality. We have grown quickly at www.usedengines.co to become a trusted Jeep engine dealer on the Internet.
One thing about Jeep motors is that the miles per gallon are typically higher compared to rivals like Dodge or Ford. All of the development and tuning that goes into the engine creation for Chrysler products is displayed in every engine that is produced. Since we are used engine seller, we are able to buy Jeep engines for less than what you would pay for at a salvage yard or junkyard. We have some pretty big accounts with salvage and junk businesses around the country because they know we provide consistently excellent engines for sale. We also sell to the general public making our prices even more awesome.
Jeep Liberty Used Engines for Sale with a Warranty
Our Powertech engines that we purchase and given our standard warranty. We make sure that your mileage is covered against forms of decay or damage that can happen to hoses or gaskets due to the process of aging. Dry rot is a big problem with rubber hoses and seals that are used on engines. The problem with buying engines from auction websites or from other Internet websites is the fact that they are rarely checked by a qualified mechanic. We have hired in-house Jeep mechanics that do all of our buying and inspection work. We ensure you that we have already double checked the problematic areas for used engines and have corrected the problem if an issue was found.
We are a used engine dealer and take that moniker seriously. We don't just want to sell used engines and call it a day. We provide support and excellent service too. We are professionals that have chosen to get into this business and were not grandfathered in by someone else. This is our passion and we absolutely love what we do for our customers. Buying used engines should not come with a laundry list of problems or scenarios that you should avoid. Our Jeep Liberty used engines for sale give you quality, a low price and an engine that you can put another 100,000 miles on if you want.
Prices for Jeep Liberty Used Engines for Sale 
Call our Jeep quote line at 888-284-3591 and you'll get the chance to speak with our helpful staff. We search our database and make sure the price we quote you is our absolute lowest. We can even give you a shipping price quote. That way you'll know the total cost for purchase. We can email you a quote if you use our Jeep quotation form. You pick how you want your quote and we give it to you.