Jeep Patriot 2.4L Used Engines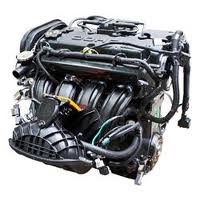 Jeep Patriot engines are unlike the standard V6 PowerTech that are used in Wrangler and other newer models. The 2.4L 4-cylinder was selected by Chrysler as a more fuel efficient engine. One of the things that were different about these engines is the reduction in size. This vehicle is known as a crossover SUV although it is the smallest SUV made in the United States. If you are a Jeep Patriot owner or mechanic, we have Jeep Patriot 2.4L used engines that are ready to ship straight from our own warehouse. You'll never pay what some dealers will make you pay for a used engine. We guarantee this to you.
Our company is a used engine dealer. We do not think of ourselves as just sellers. Anyone can sell engine online. What we are is more like a partner. We select engines for our customers and together we both benefit from quality Jeep engines. The inventory of Jeep engines that we carry is the largest currently in the nation. You might not realize it, but we are the company that supplies most of the salvage dealers, mechanics and warranty service centers in North America. We also ship to dealers in Canada and other parts of the world.
Jeep Patriot 2.4L Used Engines
A used engine will unfortunately stay used. This sounds like a problem and it can be depending on the seller that offers engines to you. While we are not in the remanufacturing business, you could compare our used engines to ones that are rebuilt. The reason why is that we get a hold of the lowest mileage engines to start with. These are ready for a driver to put thousands of miles on them after a professional installation. We also inspect and clean each engine so that it rivals the appearance of one that is new. During our evaluation process, we make sure that nothing inside or outside of the engine will help escalate part deterioration. This process helps us extend the usage life of every Jeep engine we sell.
We do a lot of repeat business on a daily basis. Since we give out pricing right from our website, this eliminates the need to call and speak with someone over the phone. You can get as many quotes as you want to and never have to speak with anyone. For customers that want to call us, we are true professionals and have a toll free number to call. You're dealing with really passionate people that are very helpful and respect you. We are not an auction website or a username. We believe strongly in customer service and selling the best used Jeep engines that our money can buy.
Jeep Patriot 2.4L Used Engines Quotes 
Here at www.usedengines.co you get pricing fast. Use the Jeep Patriot quote form from this very page. It does not ask personal questions and sticks to the basics of what you need. We generate pricing instantly and you can make your decision to buy from us. Call us toll free at 1-866-630-3873 and get the same fast service from our expert staff. You will never pay MSRP here.