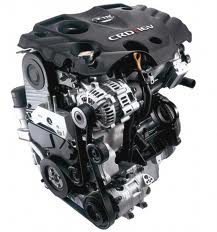 Kia Rio first came to the USA in the year 2000. This vehicle shared the body and engine platform of the Hyundai Accent. The Hyundai and Kia partnership has helped the Kia brand to be taken all over the world. It is the Rio that did well in the USA as a sub compact vehicle. The creation and integration of the 4-cylinder engine for this brand helped it find a loyal buying audience. You'll find that our Kia Rio engines for sale give you the value that is expected. These engines inside of our inventory make great installations because our quality is high.
When you browse our inventory, you'll find that we at https://www.usedengines.co go the extra mile to get the best motors. This does not mean that we sacrifice quality for quantity. The Kia motors you'll be presented with in our warehouse are used but excellent. We have confidence in our 4-cylinder engine suppliers to give us what each customer demands. We know that these motors make great individual or company installed replacements. Installing a Kia Rio 4-cylinder engine from our company will not cause you any issues.
Kia Rio Engines for Sale in Stock
The SOHC and DOHC series of motors are in stock here. These include the 1.3, 1.5 and 1.6 Mazda base versions. It only takes a quick request to our company to get you want you need. We're constantly rotating and stocking customer engines for direct sale. This helps each customer to benefit. We know the struggles of finding engines for replacement when scheduling is tight. It is the constant buying that we go through that helps us maintain the size of inventory that we manage. The customers we serve include Kia vehicle owners and mechanics that service these vehicles. Both sides of the auto industry come to us for great used engines.
Warranties and shipments are two elements that we add to each order to make it better. The warranty is something that we add on to each sale. The mileage as well as the age of a motor is factored into the longevity of the warranty. You'll be covered no matter what. The shipments are furthered by our incentives like free shipping. This really helps out a lot of our customers. Getting a Kia motor sent for no cost is a great deal. We make changes to our shipping department routinely. We find new freight carriers and expand our offerings. You've found your source online for engines from Kia that are the used quality you need. Take a moment to obtain our pricing right now.
Kia Rio Engines for Sale Price Quote
Review pricing online when you use the drop down quote system we offer here. Try the form right now. You're only seconds from getting our pricing. You can call into our company using our toll free number. Our specialists answer calls quickly. Ask about our Kia inventory, check VIN numbers or get other information about engines. We're ready to assist you as your used engines provider.