Kia Sportage Used Engines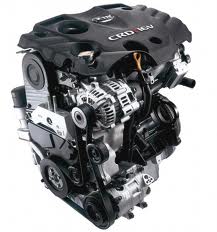 Kia had a beginning partnership with Ford that eventually turned into a partnership with Hyundai. The Sportage is one of Kia's most popular SUV vehicles and has dominated U.S. sales since its first release in 1993. The 4×4 power of this vehicle is one reason that it is selected over Ford, Chevy or Dodge comparable versions. We have Kia Sportage used engines for sale right now in our inventory. These are shipped nationwide and are probably the lowest price that you can find online. Our own dealer partnerships have helped us secure the best pricing here at www.usedengines.co and we sell to any person or business.
The allure of a used engine is usually caused by the lower price. One thing that we do not like about finding used engines online is the quality condition. We have found great, not so great and totally useless engines being sold. We know this is not competition for us although it hurts the industry as a whole. We don't use the term used lightly. What gets sold as used here is always in the best condition and not something that is rusted and worn out. The mileage on every engine that sits in our inventory is at a respectible level. Plenty of mileage is still left to be added.
Kia Sportage Used Engines
The 4-cylinder 2.0L is the most commonly requested Kia engine. We have this in stock as well as some other engines that were offered. Where we buy these engines has a lot to do with the previous ownership. It is essential that everything we purchase come with the assurance that no problems exist. We trust only certified wholesalers or other distributors to send engines to our company. It is this practice that helps assure us and our customers that everything in our warehouse is high quality. We do not solely rely on opinions of engine quality. We take and put engines through all sorts of testing to be certain we have the best. A few little tests go a long way in building our public image.
What is an engine without a warranty? Our experience tells us that engines without some type of manufacturer extension of coverage is almost useless. Some used engines can be a ticking time bomb. Problems that are not present now could be tomorrow. Parts begin to lose quality fast as more mileage and age increases. Warranties should be an essential part of all engines although they are not. We are one of few online sellers that actually warranty used engines. Something that comes from us baring our name is what we protect. Both labor and OEM components receive the same coverage.
Kia Sportage Used Engines Pricing
Price quotes are one of our specialties here. You don't even need assistance to get them from our website. Just use the Kia Sportage form that you see on this page. It's fast and gets you our pricing instantly. You can get phone assistance if you need it by calling 888-284-3591 . We're friendly and able to answer any Kia related question. Get your quote today.