Used Lexus Engines for Sale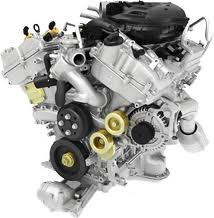 Lexus is one of the finest luxury automobiles currently produced in the world. This car brand is the subsidiary of Toyota Motor Corporation. The worldwide reach of the Lexus started from humble beginnings in the U.S. to achieve sales success. The luxury car market used to be owned by one or two automakers but Lexus has now arrived. Everything from the customer service at dealerships to the engine manufacturing are different with Lexus. We choose to carry used Lexus engines for sale because we can sell them for a low price. Plenty of people invest in these cars and we don't make them pay a lot for an engine swap out or replacement.
What Makes Our Lexus Engines Perfect
We could go on and on about the things we do each day for customers that does not get spoken about. We are not your average seller of used engines. We are a complete informational resource for those that plan to buy an engine. Our website is not merely a catalog and we don't have customer service outsourced to a foreign country. Why our engines are so great is quality. Our staff knows just where to buy and how many motors to bring into our company. We make sure we always have the right stock levels to meet our customer demand. Finding luxury engines online for a discounted price should never be a difficult task. The Lexus motors we sell are all warranted by us and guaranteed to work perfectly or you can have your money back.
Lexus engines are now in stock for these luxury vehicles:
CT200H, ES250, Es300, ES330, ES350, GS300, GS350, GS400, GS430, GS450H, GS460, GX460, GX470, HS250H, IS-F, IS250, IS300, IS350, LS400, LS430, LS460, LS600HL, LX450, LX470, LX570, RX300, RX330, RX350, RX400H, RX450H and SC430.
Used Lexus Engines for Sale Warranties 
We refuse to bring in engines here that do not have warranty coverage. We buy from wholesalers that purchase directly from Toyota. These companies pass down the protection in the form of a warranty to us. We review the warranty details and we usually extend the warranty for a Lexus engine. We know the V6 or 4-cylinder engines that are brought here are already in top condition. We use the warranty as one of the assurances that our customers receive upon purchase of Lexus used engines for sale. Our staff are experts and we never take a warranty for granted.
Used Lexus Engines for Sale Quotes
One thing you will notice about our website and our quotes is that they are easy for you to understand. We never put excess complications into your life when what you want is just a price quote. It's really simple and super fast to get what you want from us. Use the Lexus quote form right on this www.usedengines.co website. Just make your Lexus selection and we deliver our pricing. It's really that simple. You can also call toll free and speak with our specialists at 888-284-3591. It's also fast and uncomplicated to get the Lexus engine quote you want.