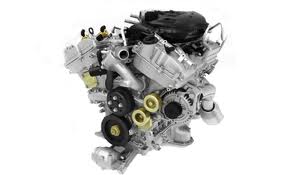 Lexus LS400 is one of Toyota's top selling automobiles. Most people think that the Corolla has outsold most cars. The truth is that LS400 has sold more than just about any other car in its class. The results are usually hidden because Lexus is the Luxury brand of Toyota. These cars are priced accordingly for luxury and are a lot cheaper that some competing brands. It is the engines that do these cars justice. A 4.0L V8 was first used based on the 1UZFE platform from Toyota. This large engine provides the power for the LS400. We have these used Lexus LS400 engines on sale now.
1989 to 2000 were the glory years for the LS400. It provided a number of firsts for Lexus. The large customer base that was built set the foundation in motion for future sales of vehicles. The LS430 was developed due to the successes of the LS400. We find these used Toyota engines from our partners and wholesalers. We have been able to carve out a respectable niche in the engine world. Our business is never limited to businesses. We also sell engines in the U.S. to average car owners that are replacing or swapping out a Lexus engine.
Used Lexus LS400 Engines
You know you get quality with the Lexus name. What you need to find out is if a used engine matches this quality. You don't have to worry here. Our engine team works fast. We personally evaluate what is brought here before it ever receives a price tag. Our invaluable testing is what puts us light years ahead of competitors. We are able to build a solid team of experts that work hard daily for us here at https://www.usedengines.co. A used engine that is tested here will give you the years of longevity you demand in a used Lexus automobile. We start by getting the LS400 used engines with miles that are lower than what you can find on auction websites.
Warranties always come with what is sold here. The age of every engine will always depend on how long warranty protection lasts. We do a great job of balancing the age of an engine with its price. This assures all customers that make a purchase with us that their engine is safe. Our shipping team is completely professional and is able to get engines from place to place quickly. No incidents occur and we meet deadlines professionally. There are no screw ups or damages along the way. Each V8 engine that we send out is guaranteed to be in the condition that customers want.
Used Lexus LS400 Engines Pricing 
Engine quotes for a used Lexus engine are given out quickly by our team. Get a phone quote right now calling 888-284-3591. It's fast and never wastes your valuable time. It's equally fast when you get all of your quotes from our website. Make the selections that you need using our quotation form. You're presented instantly with our price, warranty information and our offer for free shipping. You've just found your alternative for used engines online.