Used Lincoln Continental Engines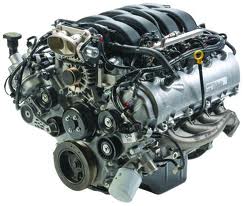 Lincoln Continental is one of the oldest cars ever produced by the Ford Motor Company. From 1939 to 2002, the Continental went all around the world showcasing its style and class. Buyers demanded luxury and this is exactly what the Continental brought. One of the memorable points is the 4.6L engine. This engine was used up until the final years of the Continental. This V6 engine along with its mate the 3.8L are found in our warehouse inventory here at www.usedengines.co. These used Lincoln Continental engines are superior to what is typically found through classified ad or auction websites online.
The V6 Lincoln engines put out a lot of power. Most sedans are not known for the horsepower that they possess. Ford has always invested back into its engine development program. The DOHC 4.6L was the infamous Modular engine that was created in the 1980s. Ford got a lot of use out of this engine in cars and pickup trucks. The engine was labeled as the InTech engine after the mid 1990s. Ford also experimented with a smaller but no loss in power 3.8L V6. These engines usually are rated up to 310 horsepower. This available power is one reason that used engine buyers selected the Lincoln V6 engines.
Used Lincoln Continental Engines 
Engines brought to us in used condition are not rebuilt. Do not be confused with our website. There are plenty of engine rebuilders. We only sell engines that are used from Ford and Lincoln. These motors make excellent swap and replacement engines. The reason these engines are superior to others you might locate online is our rejection policy. We only want lower mileage engines for sale. We turn away engines that do not meet our standards for mileage. Selling a higher mileage engine to a customer that is trying to replace a high mileage engine makes no sense. We keep the mileage ratio lower so that every customer is free to add more miles to the block.
Another difference in what we do comes in the form of a warranty. A Lincoln engine purchased from this website always has the protection of warranty coverage. The age and price will always be a factor in how much coverage is offered. Since most sellers never include this incentive, we are already ahead of the game by offering it here. The condition of each used engine is always evaluated before the motors are shipped. This is one last chance for us to make sure installations will go as planned. Customers purchasing here appreciate the steps that we take to protect them from engine failures.
Used Lincoln Continental Engines Quotes 
A quote is simple to get here and will not expire. You can get a Lincoln engine quote using our toll free number or using our quote form. Our toll free number is 888-284-3591. This puts you immediately in touch with our engine staff that will promptly answer your questions. Online quotes are as easy as selecting the engine year and engine type. You will be given a complete quote that you can review and make your decision where you want the engine shipped.