Used Lincoln Engines for Sale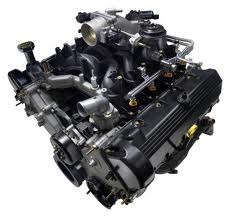 Lincoln is one of the many brands started by Ford Motor Company. The L Series was the first automobile to roll off of Henry Ford's production line in the early 1920s. Fast forward over 90 years and the Lincoln brand is still in production. These luxury cars have always been a competitor to General Motors and many Lincoln vehicles have surpassed GM in annual sales. The engines are what puts the icing on the cake for each vehicle. We know Lincoln has the design and development of Ford behind it. We sell used Lincoln engines for sale at prices that might seem hard to believe if you're not yet our customer at www.usedengines.co.
When an automaker has over 90 years to develop something, you know that it is right every time. That's what Ford does to its Lincoln engines. We choose to sell Lincoln. We found that not every seller online wants to offer this luxury brand but we do. The problem is because there is a shortage of quality used engine suppliers apart from dealerships. We work one-on-one with dealers and with professional wholesalers that grant us the lowest engine pricing that is currently possible. The same Lincoln engine low price is given to every person that orders from us.
Used Lincoln Engines for Sale
Lincoln is unique because it uses nothing less than a V6 engine. Most of the smaller cars make use of the powerful modular engines. The larger SUVs and Town Car versions usually use the V8. Take your pick of each of these engines from our inventory. The chances of you finding an exact match are about 98 percent. The inventory we carry has been judged to be America's largest. We find it hard to believe that you will not be able to find the Lincoln engine that is used to your liking here. The gently used engines that are sold here go to our business and individual customers. We play no favorites and only have one low price. This is what we quote.
Engines that are in stock right now include engines for Town Car, Aviator, Continental, LS, LT, Mark, MKS, MKT, MKX, MKZ and Navigator vehicles. A warranty is always sent out with engines purchased from us. The warranty is honored by us and not some third party. We know what we sell therefore we are the ones that enact the warranty. We clean, inspect, sell and ship engines here on a daily basis. We wish it were easy to sell on auction websites, but we know that the majority of those engines are a far cry from our quality. Our professional staff is always ready to provide assistance to you.
Used Lincoln Engines for Sale Pricing
Quotes are the best way to get the price you want here. We made claims about our low pricing. Now it's time for you to agree with us. Use the form that you find on this page for used Lincoln engines. It's quick to use and never disappoints. Feel free to call and ask questions or get assistance at 888-284-3591. Let an expert help you for a change and not an eBay username.