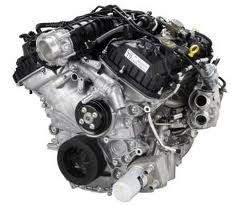 Lincoln LS was one of Ford's finest luxury cars. After the Taurus was discontinued, Ford put a larger emphasis on the Lincoln brand. What came out of this attention and investment were cars like the LS. The 3.0L V6 engine that was put inside of the LS is one of the reasons it sold so well. The LS was produced from 1999 to 2006. This 7-year stretch help to catapult Lincoln back into the public eye as a major competitor in the luxury car market. You'll find great online only prices for our used Lincoln LS engines here at www.usedengines.co.
The LS was originally modeled after the Jaguar. Ford owned this brand at the time and decided that the consumer luxury market could benefit from a budget priced sedan. The 3.0L V6 and the 3.9L engines were offered to drivers. Our used engine team searches through our dealer partners to get awesome pricing for our Lincoln engines. There are not as many LIncoln vehicles produced as there are Ford but that should change soon. Ford has again stepped up production of new Lincoln models that might make use of the same V6 engine series used in the LS vehicles.
Used Lincoln LS Engines 
Our V6 engines from Lincoln that fit the LS range from 230 horsepower up to 280. These engines are not put in Lincoln vehicles every time by customers. We've heard that some customers build project cars and hot rods that feature these powerful V6 engines. Whatever the needs of our customers are we come through. A used engine from our warehouse deserves to get the notoriety that customers frequently give. Our selection of preowned engines are always evaluated by several checklists. Our mechanics go through each and every section on the lists and leave nothing out. There is no part that is too small that gets overlooked. We made a promise to sell the best Lincoln vehicle used engines and we keep that promise every day.
A warranty always comes with an LS engine purchase here. The quality of these motors is just one reason that we get to extend our coverage for repairs. We've already put the motors through computer and mechanic testing. It is from these types of tests that we come to the determination about the quality of the motors. When something is sold here, we know exactly how many miles are on it and how long it should last a customer. This is how we figure out our warranty term period. Getting a used LS V6 engine is much easier with a source like www.usedengines.co to provide quality motors for sale.
Used Lincoln LS Engines Price Quotes
Customers take advantage of our toll free number when requesting quotes for prices here. It's simple to call 888-284-3591 and get instant help. Our friendly and extremely knowledgeable engine staff can take any VIN number and compare it to our engine database. This ensures no mistakes are made in price quotes or subsequent orders for engines. Online quotes from this website are equally easy to obtain. You choose how we'll deliver your price quote and we we'll do it.