Used Lincoln Town Car Engines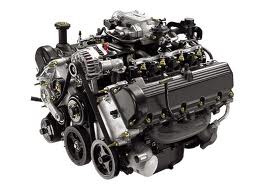 Lincoln Town Car has always been perceived in the public eye as a luxury automobile. There are plenty of fancy cars although just one Lincoln Town Car. Ford knew that its Lincoln division would be the best fit to introduce the Town Car in 1981. With the world entering a recession, the Town Car sales never lagged and it became Ford's primary luxury vehicle. A V8 and V6 engine were often used inside of this vehicle. Modern times have seen the inclusion for the 4.6L V8 compared with the 4.9L standard. Our used Lincoln Town Car engines are the real deal and priced to move quickly from our warehouse.
The Lincoln series of automobiles is one of Ford's longest selling brands. The recent closure of Mercury has now put more emphasis on the cars and SUVs that will be produced by Lincoln. One thing that remains the same though is the V8 engine power.  Ford has never altered the way that the 4.6L is made and will likely never do so. The customers that own a Town Car or those that are buying an engine for a customer replacement know how dependable the V8 Ford motor is in a vehicle. Ford set the bar with the 4.6L and other engine manufacturers have never surpassed it yet.
Used Lincoln Town Car Engines
The 4.6L engine was also used in some of the Lincoln Limousines that were made. Both standard and stretch versions have used some variant of the V8 engine for the Town Car. We ship a lot of motors to small and large companies. You don't need to operate a big auto body shop to buy here. We sell just one engine at a time and it makes it more personal. Combine that with the fact that our engines seem to always be in the best shape and you'll find out why we are so popular. We know how to treat Internet customers that get quotes and buy our used engines for sale.
We don't partner with anyone to sell engines except our distributors. We are not a reseller or an engine rebuilder. The only engines you can find for the Town Car inside our engine shop are used. Buying used from our website is unlike buying used someplace else. We know what we have at all times and have personally evaluated the interior and exterior of each engine block. It's the only way we know to sell engines. We refuse to get behind a motor that is just not living up to our expectations. We avoid 99 percent of warranty issues just with our honest assessment. The other 1 percent are likely caused by an OEM part wearing out.
Used Lincoln Town Car Engines Pricing
A low price and great service are two combinations you get here. A fast quote from our up to date inventory is another. Use our Lincoln quote form right now. You'll get an approximate price and you'll find out that we usually ship engines for no cost. You get substantial savings here and we're always ready to assist you. Call our specialists at 888-284-3591. You can have a used engine at your door within a couple of days.