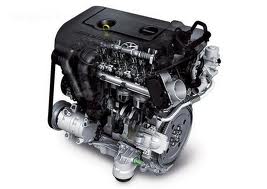 Mazda 626 was first launched worldwide in 1979. It finally struck a chord with U.S. buyers in a major way in 1988. The 626 was designed exclusively for export by Mazda. Ford even used the 626 engine for its Ford Probe that was released during the same time period. The relationship of Mazda and Ford lasted for decades. No one can deny that the Mazda engine platform is one of the most successful in the history of modern vehicle creation. You can find used Mazda 626 engines on sale each day right here.
The base Mazda engine fits perfectly into the Probe and Mazda B series trucks. These engines are 110 horsepower. One thing that engine owners appreciate about a Mazda build is the fact that these engines need very little work or maintenance. There are not many Mazda engines that are known to die for no reason. Engines that are taken care of by an owner will always last for decades. This is the same quality of engines that we sell. We make the determination to only put out used engines that never exceed our internal mileage limit. We assure all engine customers that what is purchased will last for a long time without breakdowns happening.
Used Mazda 626 Engines
You're probably familiar with engines that are listed online. There are some great ones and there are many bad ones. As an engine buyer, what should concern you is the company that is selling the engine. Our Mazda engines for sale come right from dealerships. These dealers have some of the best OEM engines. We use our internal staff as well as our buying expertise to make engine purchases. We don't simply stop after a purchase is made. Nothing is ever sold or shipped without our entire team making a final determination. We employ Ford and Mazda mechanics that do nothing but perform testing and examinations for us.
A 2.5 V6 is also available. This was introduced as the Mark 4 series engine. We are able to stock and ship this motor anywhere in the U.S. What you'll find is that our warranty and our customer service are as strong as ever. We are committed to personal satisfaction. We deal directly with salvage companies, mechanics, body shops as well as average drivers. Anyone can purchase one of our Mazda engines. The thing that matters most is that each engine will last and need no type of maintenance. These Mazda engines are simple to install. No additional tools or experience is required. The 626 might have changed in appearance through the years but the engines did not.
Used Mazda 626 Engines Price Quotes
Our expert engine team is waiting for your phone call at 888-284-3591. Call us right now to get the lowest 626 used engine price you have ever witnessed. We're fast as well as friendly to every person that gets a quote here. You can even obtain Mazda quotes from this website. Go ahead and tryout our used engine quote system. It will make you happy that you visited our used engine website.