Mercury Cougar Used Engines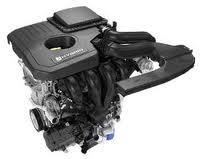 Mercury Cougar was created at the height of the '60s muscle car movement and remained in production until 2002. This mainstay for the Ford Motor Company allowed car owners to sample the Mercury brand for a reduced price. The Cougar was cheaper than a Mustang and had much of the same internal components including the engine. Several generations of engines were used throughout the production run of the Cougar. Our engine inventory will match you with Mercury Cougar used engines that will fulfill your need for a quality engine. There are few choices elsewhere online to get the discounts we offer here at www.usedengines.co.
The Cougar in later years was based on the Thunderbird from Ford. The body shape was redesigned to match it. Buyers had the option of two engine types to select. The tried and true V8 was used since the inception of the Cougar. Ford scaled back the engine design in the late 1980s and started offering a V6. Both the Essex and Windsor engines were used quite often. The push for more fuel efficiency in the late part of the '90s caused Ford to put a 4-cylinder Zetec into production for the Cougar. The used engine you purchase here can be any of these combinations from Mercury.
Mercury Cougar Used Engines 
You're probably wondering how great engines are here compared to eBay. If you've bought online before, you know exactly how quality can suffer. Anyone that has purchased used engines from the Internet knows about the risks that can come up. All we can do is inform you how professional our company is and how many partners we have in the industry. All suppliers that send engines to us are actual professionals in the industry. These wholesalers are the very same ones that supply dealerships in the U.S. The used engines we get a hold of are guaranteed to have longevity, performance and customer satisfaction with each sale. If not we don't sell them.
Part of our job as an engine provider is keeping our quality of engines at its highest peak. We don't like to deal with engines that are dirty or that have been repaired in the past. It is hard to tell who or what got inside of an engine. Engines not in our care are ones that we refuse to sell. We have to know who owned the engine, what if anything was done to it and how many miles it has on it. The answers to these questions help us keep our Mercury inventory flawless. Our junkyard, body shop, salvage and average customers appreciate these extra steps we take to increase overall used engine satisfaction.
Mercury Cougar Used Engines Price Quotes
No calling is required to get a V6, V8 or 4-cylinder Cougar low price. The quote form we constructed for use on this site is all that you have to use. Try the form out right now. It's available for use everyday of the year and will never limit you. When you're ready, you can call toll free at 888-284-3591. Our specialists will answer all used Mercury engine questions quickly.