Used Mercury Lynx Engines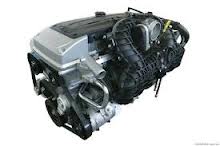 Mercury Lynx was put out by Ford Motor Company as a sister car to the Escort. The Lynx was generally produced with the hatchback style design just like its counterpart the Escort. Each of these vehicles held the same engines and was marketed during the same period of time. The Lynx had over eight years of production and sales were strong for this 4-cylinder engine car. You'll find used Mercury Lynx engines for sale right here on this website. We're able to sell used engines at discounted online prices thanks to our team of engine specialists here at www.usedengines.co.
The Lynx started off with the standard CVH 1.6L Ford engine. It was first used in Europe before making its introduction in the U.S. The small size of the engine was perfect at 89 horsepower. The power was just enough for daily driving use. The fuel economy has yet to be matched for this engine especially when using a manual transmission. The 1.9L gave a slight upgrade to the horsepower in the mid 1980s when the Escort and Lynx hit their peak. The 1.9L was used mostly with the 5-speed transmissions and was used until the phase out of the Lynx before the start of the 1990s.
Used Mercury Lynx Engines
Our company has used engine deals in place that keep us with a constant supply of engines. We do a lot of behind the scenes actions for our customers. What you won't find sitting in our warehouse are the types of engines commonly sold on auction sites. We have higher quality standards than that and our business customers appreciate the boost in engine condition. What our Mercury engines give every buyer is a choice to have something with some value. Some used engines that are listed on the Internet should be retired. The dirty, rusted and grimy engines that you can find doing a quick search will never help you. Our clean engines are cared for by our engine specialists to ensure our customers get a quality purchase.
We personally warranty all Mercury engines that are brought here. Our used engine buyers include customers that are buying though a business and those that actually own their vehicles. We make certain that every purchase includes our standard used engine warranty. The coverage length is always dependent on how old each engine is and the mileage that is currently on the block. What we can tell you is that you can be assured the standard problems are covered in the warranty. No more buying engines that end up being piles of junk. Our team treats you right and gives you the lowest pricing currently available from the Internet.
Used Mercury Lynx Engines Price Quotes
Get a Lynx engine quote right from the www.usedengines.co website. We developed our online quote system from feedback from our customers. Customers wanted 24/7 quotes along with up-to-date pricing. That's exactly what we provide. You can always call toll free and speak with our team at 888-284-3591. Let us help you with your used Mercury Lynx engine needs.