Mercury Mountaineer Used Engines for Sale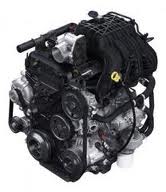 The Ford 4.0L and 4.9L engines that are put inside of every Mercury Mountaineer are responsible for much of this SUVs success. The Ford-Mercury brand has produced many successful vehicles and the Mountaineer was produced for over 14 years. In today's auto market, that is an eternity and few cars and trucks are ever manufactured that long. While the Mountaineer has just been discontinued, the Ford engines inside have not and continue to be produced. We have Mercury Mountaineer used engines for sale priced appropriately to save you a lot of money. We sell V6 Ford engines like this one and this one over here and you pay less.
We do not put limits on the sale of our engines. We do not restrict the buying public from taking advantage of our lower than average pricing. No licenses are needed and we gladly sell to anyone that is in need of a great condition Ford engine to make a replacement or swap out. Our Mountaineer V6 engines are guaranteed to fit and are easy to bolt down. Nothing on these engines has been modified or changed from the original OEM design. Our used engines for sale are direct pull outs from vehicles that were leased or used as dealer loaners before being retired to us. This is one of our secrets for acquiring great engines.
Genuine Mercury Mountaineer Used Engines for Sale 
There are few places in our opinion where you can buy a used engine and get what you invested back. There are many online forums with horror stories from customers that purchase from auction websites or classified listings and are left with a useless engine. Like it or not many dealers don't care about customers. They are in it for the money. We are in it for the engine quality. That's what has made us America's largest used engine dealer on the Internet. There are no other dealers with an inventory like we have or that has Ford-Mercury engines in the condition that we do.
We help save a lot of people money and we've never met them. The special favors that we do for our customers are not without rewards to us. We get a lot of business referrals because we supply junkyards and salvage dealer with excellent V6 engines. All of the Mercury Mountaineer used engines for sale we have are cleaned and in perfect condition for sale. We guarantee the mileage and no signs of rot, excessive wear and tear and damaging surface rust will ever be found. Our inspection and quality control testing are the number one reason why we sell so many engines around the world.
Mercury Mountaineer Used Engines for Sale Quotes
We don't print our prices online for several reasons. 1. They are too low. 2. We strive for accuracy. 3. We give personalized service. Call us at 888-284-3591 and you'll find out why we are the best. We give you the low Mountaineer 4.0L and 4.9L price you want. You can also obtain our price using the Mercury quote form we have built. It's fast and really effortless to use. Don't pay retail for a poor quality engine. Get one for less here.