Used Mercury Sable Engines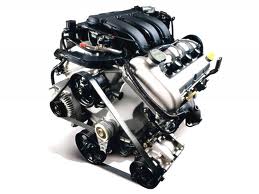 Mercury Sable was the Ford-Mercury partner to the Ford Taurus. Just like the Taurus, millions of these vehicles were produced and it was widely popular around the world. The Sable first started with a 4-cylinder engine and was later upgraded to a V6 for more power. The Vulcan V6 was used just like in the Taurus and other Ford passenger cars. We have used Mercury Sable engines right now in our inventory. Some might say our inventory is the largest in the USA for these used engines and we'd have to agree. One thing you will never do here at www.usedengines.co is pay a lot to own one.
The exterior of the Sable changed a little in the 20 years that it was produced. The engines that were used were produced exclusively by Ford. Mercury always had the strength and marketing prowess of Ford during it illustrious history. Although Mercury is no longer in production, we have no problem getting the used Ford engines we sell here. We know just how to purchase engines that we ship out for customer usage. There are huge differences in what we provide for sale and what you can find doing a simple eBay search.
Used Mercury Sable Engines 
You can find the V6 or Ford 4-cylinder motor you want here. All of our inventory has been preselected and approved by our internal team. It is the knowledge of these automotive experts that helps keep us at the top of the used engine dealer list. Our engines are not plagued with some of the issues that you might find on used sold elsewhere. We know that rust and deterioration is always an issue with 20+ year old engines. We already purchase engines that are free of the major damage issues and we ensure the rest are not present in what is sold. All it takes is dirt and grime to quickly weaken the internal components of a used engine.
You know our inventory is well above average. You also know that our Mercury engines for sale are all the best condition possible. What you don't know yet is how little you will pay and how long the warranty period will be. Our pricing is lower than competitive. Since most dealers sell at MSRP, you might be shocked when you view our price tags. We are probably the lowest price online you can find. When it comes to warranties, we don't forget about you after the sale. We always attach an extended warranty with the used engines that leave our warehouse. Our goal is to get 100 percent satisfaction for each engine sale.
Used Mercury Sable Engines Pricing 
You will appreciate the speed and accuracy of our engine quote system. We built this exclusively for our engine customers to use. You are not forced to call us and get a price quote if you don't want to get one. Use our online Mercury Sable engine quote form. You will get to know our pricing and warranty terms. When you do call us, you can call toll free at 888-284-3591. You'll never meet a more friendly or dedicated staff than the one we have.