Used Mercury Topaz Engines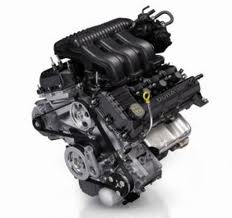 Mercury Topaz was the sister vehicle to the Ford Tempo that was created in 1984. The Tempo and Topaz were mid-priced vehicles that helped boost Ford's annual sales. While the Topaz had just 10 years of production, plenty of drivers around the world had faith in this vehicle. We still sell a good amount of used Mercury Topaz engines from our warehouse annually. We give special prices to all visitors to this website. We're also an exclusive provider to junkyards and mechanics around the country as a white label engine provider. Getting low prices is not challenging here at www.usedengines.co.
There were two Topaz engine selections that customers could make for this Mercury vehicle series. The first was the popular 2.3L Ford engine. This was a 100 horsepower motor that offered standard fuel economy and torque. Ford upgraded this technology to the 3.0L V6 after this engine proved successful in the Taurus. The early 1990s was the time period that the V6 was offered in the Topaz. The additional boost in horsepower helped to prove that the Mercury brand was a strong competitor in the consumer market. Although Ford closed its Mercury division in 2010, we have never stopped selling the used engines.
Used Mercury Topaz Engines 
We sell used Mercury engines daily from our warehouse. This might not sound like a big deal but it is. The quality we uphold here is unlike what other engine sellers can do online. We know what gets sold and the very same customers that buy those engines shop here too. We speak daily with business owners around the country that validate some of the horror stories we read about. There are plenty of used Mercury engine sellers that sell engines rusted out or that have problems. We rise above this quality using our quality control features we implemented here. Our team makes use of high tech equipment that helps us determine just how great engines are when they arrive.
Due to the knowledge of our mechanics, nothing that is shipped to customers in the U.S. or Canada comes back due to problems. This is important to take note of because many engine sellers ship incorrect engines. These companies are not likely to pay to have the motors sent back. This creates additional buyer expenses. We offer a helpful support staff to all customers buying used engines. These helpful and courteous people are not out to make a sale. We provide the support that is nonexistent elsewhere online. It is one way our company has built up quite an online following of engine buying customers.
Used Mercury Topaz Engines Price Quotes 
Everything we do here starts when quotes are received. You can call into our company toll free to secure your quote at 888-284-3591. We'll help you promptly over the phone. Your questions and concerns are addressed fast. Our online used Mercury engine quote system is what gives out instant quotes on this website. Use it today to obtain your used Mercury engine quote and call us when you're ready to place your order.