Used Mitsubishi Engines for Sale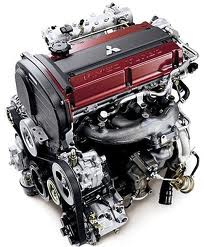 Mitsubishi might be thought of by some as just another foreign automaker. The truth is that this Japanese manufacturer has had several key U.S. partnerships during its reign. Both Chrysler and Hyundai have teamed up with Mitsubishi to put out select vehicles. Many of these vehicles are still used on roadways around the world. We do have both JDM and the partnership engines from Mitsubishi in stock. We are your largest Internet resource for used Mitsubishi engines for sale. We get what you need at the lowest price possible for an engine online. Our dedicated staff works hard for you.
One thing that has always remained true is the performance ratio of Mitsubishi engines. These motors have always pushed the red line limit that is possible. The Japanese manufacturing is a lot different when compared to U.S. automakers. Both longevity and performance are two key factors in producing Mitsubishi engines. The U.S. auto industry puts more emphasis on fuel economy although the emissions in Japan are more strict. We have relationships with top suppliers that help us to import all of the motors that end up for sale in our warehouse inventory. Used engines for sale is our business and we always take the process to heart.
Used Mitsubishi Engines for Sale
Do you have a current provider of used engines? If you do, you might be surprised to learn just how low our price tags are for every motor. If you do not, we want to welcome you to our website. It is very important for us as sellers to let all customers know how we conduct our engine business. There are hundreds of sellers online right now but few who do it right. The reputation that we have is solid. We put in all the hard work and determination that is takes to make an engine company succeed. We started off selling Mitsubishi engines in a smaller warehouse and a decade later we have one of the largest in the world. We definitely know the engine business.
What about engine warranties? This is always a cause of concern. We've seen the same engines that you have probably seen up for sale online. Some of the sellers we are familiar with and some we are not. All of our time is spent making certain of our own engine quality and not our competitors. We do grant extended warranties quite often with what is in stock. The nature of the used engine business can be a battleground without dedicated wholesalers. Every member of our team helps us provide the V6 and 4-cylinder Mitsubishi engines that we use to wow everyone that places an order here.
Used Mitsubishi Engines for Sale Price Quotes
Price quotes are the nature of the beast. They can take a long time elsewhere or you can get one immediately here. We preserve our lowest pricing for our customers that use the Mitsubishi engine quote form we built for this website. It is informative and gives you just what our staff would give over the phone. Try it out today. You can also call 888-284-3591. We give you multiple ways to save a lot of money buying used engines for sale.