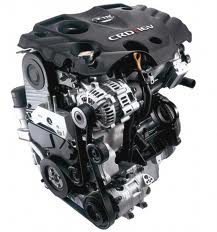 Nissan produces one of the only four-door sports cars on the market. The Nissan Maxima began its production life as a Datsun in the 1980s. The Maxima brand picked up steam in 1984 and offered both gasoline and diesel engine types. Changes were made to this vehicle series in the 1990s and a larger V6 motor was selected. The Nissan Maxima engine located in our inventory at https://usedengines.co provides a value that many people search for online. Aside from quality and value, low prices are attached to the preowned Nissan motors sold here.
More than seven generations have been produced in this Nissan series. While body changes and interior amenities are important, the development and engineering of the engine helps to produce confidence from consumers who purchase these vehicles. Our preowned engine inventory is a mixture of import and domestic motors for sale. The I4 and V6 inventory found inside our warehouse receives inspections for quality control before sales are made. The evaluation process is in addition to purchasing strictly from top distributors in North America. Maintaining quality is important as a used engine seller and our company leads the market and quality and low price.
Nissan Maxima Engine without Import Fees
Partnerships made by our company make it possible for price reductions to be found in our inventory. Price is important to buyers. It can be the single most important element in the purchase. Maintaining low pricing is important to our customers. All of the Nissan engines for sale in our warehouse get sold without any type of fees from importing these engines. The contracts that are in place with distribution companies affect our inventory. The low price tags attached are for customer benefit. The erasure of import fees is one way our company lowers replacement engine costs. These efforts are in comparison to companies that do not discount pricing and charge all fees to customers for imports.
Engine shipments are just as important as installations. Delays can affect price and installs. Our company ships fast for reason. Expedited shipping here helps maintain customer relationships. The elimination of shipping fees at this company has helped instill more confidence by customers. We understand customer relations. Value is created with every step made at our used engine company. Shipments arrive and depart from our company on a daily basis. The reduction of fees, shipping costs and other incentives has helped our company provide lower prices. Each used Nissan Maxima engine as well as other inventory sold here is ready for installation upon arrival. Warranties are always provided with every sale to assure all buyers.
Nissan Maxima Engine Online Price Quotes
Getting any information by telephone is just one way that customers receive quotes here. We pay for all phone calls. Our company offers one of the only online ways of price distribution found in the secondary market. The quote system used here requires one to two clicks of a mouse to receive any price. The import, domestic, gasoline and diesel engines found on this website can be quoted easily.