Oldsmobile Achieva Used Engines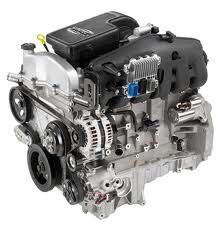 Oldsmobile Achieva was considered by some the perfect family and businessman automobile. Each car was built with luxury in mind, but still offered the amenities that appealed to family drivers. The looks of the car were one thing and what was put underneath the hood was a different story. GM produced separate motors for placement into the Achieva. This was a feat never attempted with a coupe or sedan in this class. The options of a 2.2, 2.4 or 3.1 engine gave drivers enough horsepower mixed with fuel economy to have a long-term engine they could be proud to own. It is these Oldsmobile Achieva used enginesthat you can find waiting shipment in stock here.
Up to 160 horsepower is what was offered to every owner of the Achieva. This power needed no additional supercharger to get and no modifications were required to the block. One thing that drivers appreciated about this Oldsmobile was the ability to push the red line to its max. Most sedans were restricted in power but not the Achieva. Part of the acclaim that GM received for the Oldsmobile brand was the unrivaled power. A warranty center, mechanic, junkyard or salvage yard can quickly find motors in our warehouse that need no maintenance or tune-ups. We only offer quality and classy engines here.
Oldsmobile Achieva Used Engines
It does not matter that Oldsmobile has been terminated as a brand. If you don't work in the auto industry, you might be surprised to know that engines are often produced for many years after a brand is closed out. GM has too many cars that depend on the 2.2, 2.4 and 3.1 to stop production at this point. This is both good news for us and our customers. This means that suppliers are still able to wholesale Achieva engines and will continue to do so for many years. This includes the used GM engines that we purchase. The wholesale companies that are used to fill up our engine inventory are all licensed distributors of GM automotive engines.
Not all 4-cylinder and V6 engines that someone comes across online are alike. The photos might appear similar and that is where the likeness ends. What matters the most to us and the customers that make purchases here is the internal and external condition of the motors. Nothing can be done for engines that were not well cared for during their useful life. The addition of our warranty coverage eliminates any fear or phobia that a customer has with used engines here. Nothing that we sell breaks down, goes out or locks up due to our mistakes in buying or shipping. If an OEM parts fails it gets replaced.
Oldsmobile Achieva Used Engines Quotes 
Two easy ways are what we give to anyone that wants to obtain our engine pricing. The first is the ability to use the automated Oldsmobile quote form we built here. It's really fast and can be used any day of the week. The second way is to call 888-284-3591. Both ways get you to the same destination and help you get a reliable Oldsmobile engine for sale.