Used Oldsmobile Cutlass Supreme Engines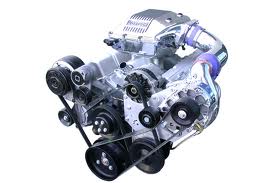 Oldsmobile ruled the automotive market for nearly two decades as one of GMs primary vehicles. While first introduced in 1966, the Oldsmobile tried hard to compete with the muscle cars of that era. It was not until the mid 70s and 80s that Oldsmobile became a hugely popular name. No one could deny that the powerful V8 placed inside of this car meant business on the open road. The Cutlass Supreme became the defining automobile of the Oldsmobile era. We have these used Oldsmobile Cutlass Supreme engines in our huge automotive inventory. These engines are ready for instant installation when they arrive at your door.
The success of our engines depends on two things. The first is our selection process and the second is our quality control. We only approve to buy a motor that is not beat up and that does not have a lot of mileage. It would be hard for us to pass the engines off to our customers as a deal. We prefer to put our experience and quality control to use. Each and every V8 Cutlass motor that we find is inspected with meticulous detail to make sure that every part is genuine. We test each part with our dyno testing equipment to verify our visual inspection data.
36-Month Warranty with Our Used Oldsmobile Cutlass Supreme Engines
We believe in high quality engines and expert customer service. We also believe in offering you the protection that we think you deserve when you buy a used engine for sale. We ensure that you receive a 36-month standard warranty for absolutely no additional charge. You can use this warranty to help protect the engine that you buy from OEM parts damage, wear and tear or other issue that is included in our warranty coverage. We know that other sellers of Oldsmobile engines online cannot come close to this offer. We do it because we want you to be satisfied with what you buy and we have that much confidence in what we sell.
You get an awesome warranty. We give you what we feel is the lowest engine price online. We give you a lot when you buy our engines, but we still keep adding more to sweeten the deal. Another thing that you get is our ultra fast shipping. We load used Oldsmobile Cutlass Supreme engines into trailers every day. These trailers are pulled out of our warehouse and sent to distribution centers that ultimately route your engine to your location. You receive the protection of our freight guarantee. This says that your engine will arrive with no defects. We do everything that we can do as a GM engine seller online to protect the investment of our customers.
Get Our Price for Used Oldsmobile Cutlass Supreme Engines
We give you our lowest price when you call us toll free at 888-284-3591 . Get the low price you have been searching on the Internet for all day. We have the 2.3L, 2.8L 3.1L and 3.4-liter used GM engines that you need. You don't have to search anymore. If you want to get our price online, just use our quotation form and your Cutlass Supreme price will be sent to you through email.