Oldsmobile Eighty Eight Used Engines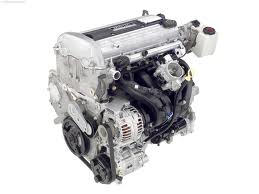 Oldsmobile 88 was actually produced for 50 years by General Motors. Modern cars are lucky if they are produced for 5 years. The 88 made use of the popular 3.8L V6 for decades. Much of the success in the 1980s was attributed to the V6 motor. Several different engines were produced for the 88. The series I, Series II and the Supercharged series were what was the most popular before the retirement of this vehicle. We have Oldsmobile Eighty Eight used engines right now in our warehouse. We make sure to price these lower than any other seller online. It should never be a chore just to get a fair price and that's why most customers choose us.
Our company is one of the few authorized Oldsmobile engine retailers selling online. There are too many companies that sell rebuilt or remanufactured engines that are not genuine OEM. These engines are usually a cheap imitation of a real GM engine. We go right to the source to obtain engines to sell. All of our distribution and wholesale companies are professionals in the auto industry. What we buy are engine overstock or other engines to resell only to our customers. We do not sell for other companies and never limit sales to dealers online. Average people need a low price too.
Oldsmobile Eighty Eight Used Engines
Since GM discontinued Oldsmobile, it has become hard for some sellers to get access to these engines. Our company does not have supply issues and our inventory stays full 365 days a year. Each day hundreds of engines of which many are Oldsmobile are sent out from our warehouse. We use the most professional staff to help uphold our quality standards. Each of our employees are auto lovers and not just performing a day job. The quality of our engines start with our talented employees and does not stop even after your installation. We remain in constant contact with our customers especially because warranty coverage is attached to each sale.
Saving money is easy and we help customers do it. When you contact our staff, we make you feel right at home regardless if you have part or VIN number ready. There are salesmen and then there are our employees. Our customer support is excellent and your V6 engine purchase will last a long time. The maintenance that is performed prior to us shipping out an engine to you is professional. We are able to know firsthand if a problem is happening inside or outside of an engine. Engine testing is one of our secrets. We don't resell anything to anyone from our warehouse unless we test it first.
Oldsmobile Eighty Eight Used Engines Quote
It all starts with a low engine quote from our website. You will quickly find that our pricing is always the lowest online. Use the Oldsmobile Eighty Eight engine quote form that is right on this page. You will never find a completely automated system elsewhere. You can call us toll free whenever you need help. We are always standing by ready to do way more for you than any other dealer selling online. Go ahead and try us out.