Used Oldsmobile Engines for Sale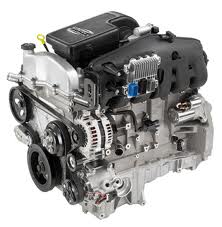 Oldsmobile was a subsidiary of the General Motors Corporation. The closure of Oldsmobile was a shock to the auto world, but the engines that helped to make Oldsmobile famous are still in use. There are millions of cars around the world that make use of the famous V6 and V8 technology developed by GM. We're one of the very few online engine sellers that still continue to buy and sell Oldsmobile engines. This is why you'll find reliable used Oldsmobile engines for sale directly from https://www.usedengines.co. The pricing and inventory that we offer is definitely second to no one.
Oldsmobile was responsible for creating a lot of cars that reached household name status. The Eighty-Eight, Cutlass, Ciera and Silhouette were sales leaders in the last few decades of the Oldsmobile production run. The power of General Motors was put into all of the produced vehicles. One thing that Oldsmobile never created was pickup trucks or SUVs. The sudden closure of the Oldsmobile brand put a damper on the dreams of buyers that waited for new Oldsmobile models to be produced. We happily support motors created by GM for all of our customers buying our used engines for sale.
Used Oldsmobile Engines for Sale
Browsing our online inventory of used engines will tell you a lot about our company. The first thing it will introduce you to is our variety. We're one of the only companies that handle most of the GM engine line. This makes it effortless for you to find just about any GM engine produced. Another thing you will know is that our pricing is lower than most companies. Our everyday price is often a sale price at other websites. We do discount a lot off the price to give everyone a break. Our drivers, mechanics and junkyards that shop for GM engines here all appreciate lower pricing. We gladly do all we can to help customers with engine purchases.
Oldsmobile engine warranties is another thing you'll find different here. We are definitely not afraid to provide warranties for what we sell. We totally understand that used engines have a shorter life than a new one. This is why our engines always have mileage that is lower than average engines on the market. We overview the entire block and use our mechanic testing to prove how great used Oldsmobile engines here really are online. Each used engine comes complete and with generous warranty protection. This little inclusion is more than enough to assure customers that we provide some of the highest quality engines that are used on the Internet today.
Used Oldsmobile Engines for Sale Pricing 
It only takes you a second or two to get a quote here. Dial our toll free line at 888-284-3591 and you're patched through to us. We won't complicate your life or waste your time. Get your quote right now. If you like online quotes, you'll find our online quote system is easy to use. Type your information into the form and you're given our immediate pricing. Try it now.