Used Plymouth Engines for Sale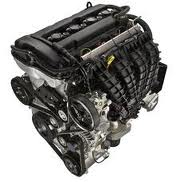 Plymouth was one of the many brands of Chrysler to finally succumb to market pressure in 2001. The Plymouth brand soared in the automotive industry for 73 years before being phased out. The last vehicle produced was the Neon as well as the PT Cruiser. Car owners around the world still use Plymouth vehicles daily, but getting a hold of an engine can be a problem. That's where we come in. Our used Plymouth engines for sale are priced so that all people can afford them. Putting our low mileage engines into a used Plymouth vehicle can help to give the vehicle a new life.
Our Plymouth inventory was built over a period of years. We still grow this industry regardless if Plymouth is no longer around. Chrysler is still going strong and we are able to revive many of the engines that some dealers have forgotten. A new engine is a little too expensive for most people. It is the preowned ones that helped us build a great company online. We know the value of a used 4-cylinder engine. Customers appreciate the selection that we give and trust our judgment. Nothing is ever put out by our staff that is not roadworthy.
Used Plymouth Engines for Sale 
There are many makes and models of Plymouth engines we have available. If you are searching for a late model or classic vehicle, the chances of us having the motor for it are pretty high. Some have said we have the largest Plymouth engines inventory on the Internet today. You can find engines for the Acclaim, Breeze, Caravelle, Colt, Gran Fury, Horizon, Laser, Neon, Prowler, Sundance, Reliant and Voyager. Even if an engine is not listed we still might have it. Our inventory grows daily here. We ship out to body shops, mechanics, drivers and warranty service companies that all want quality used engines. We don't let customers down for the sake of our profits.
Plymouth and Chrysler are what we believe in here. We know how special the engine development is for what we buy. We hired a staff of complete pros that handle each and every engine that comes through our shop doors. Nothing is ever second guessed here. Our purchases are planned out to get the best 4-cylinder or larger used engines we can. All of this work is backed up by our awesome engine warranty protection. This is a crucial part of the sales that we make here. Customers demand a quality motor and that's all that we give. The assurance of a warranty is one reason that our customers return again and again to our website.
Used Plymouth Engines for Sale Pricing 
Our team can be reached for a phone quote by calling 888-284-3591. It takes only a minute or so for our experts to provide you with an engine that matches your VIN number. Test our knowledge and speed right now. We'll surprise you with what we can do for you. You can also get online quotes form the used Plymouth engine form here on the UsedEngines.co website.