Used Plymouth Horizon Engines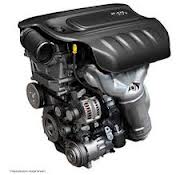 Plymouth Horizon was the sister car to the Dodge Omni. Chrysler created both of these cars to help bring attention to the compact car market that Dodge recently created. The Horizon gave buyers two options for an engine. The first was the entry-level 1.6L that was based on the Puegeot platform. The second engine was the larger 2.2L Chrysler K engine. This engine went on to be used in many of the sedans that Chrysler produced. You can find used Plymouth Horizon engines that are clean and ready for installation inside of our warehouse. We are likely the largest used engine dealer online here at www.usedengines.co.
Over 12 years were given to the Horizon and its counterpart the Omni. This just goes to show how great these cars were and more importantly the great engines. We are proud to offer Chrysler motors here. We do so at a great price and always strive to grow our company relationships. We go out and create partnerships that benefit our business and average customers. We are only in this business to provide the best and that's what we do daily. We are not below refusing an engine we have purchased if we know it will lessen our reputation in the eyes of customers.
Used Plymouth Horizon Engines 
The Plymouth engines we provide are personally selected by our best to be the best. We hired a completely trained staff that knows how and where to find good engines. It is impossible to think that a used engine that is 30 years old will be completely clean. What we do is use the best cleansing materials to make all engines look newer. We know we only get one chance to impress anyone with our abilities. Our specialists go to work instantly when purchased engines arrive here. We never stop working hard to be the best engine dealer online. The size of our inventory should let you know just how serious we are when it comes to offering used engines.
We trust our Plymouth distributors. They have never let us down when getting us what we ask for to sell. We completely understand the engine cleanliness is only one part of the equation. Our customers demand Plymouth motors with low mileage because some are resold. We do the hard investigative work in advance. We bring in only what our customers prefer and we do it for less money. We even include extensions of the OEM manufacturer warranty. This is like a double assurance guarantee that what is purchased is completely flawless. Buying used engines for sale here is a great investment for you.
Used Plymouth Horizon Engines Pricing 
Everything starts here with a 4-cylinder price quote. We created the Plymouth engine quote form that you can find on the top of this very page. It's super simple to get a quote 24/7 here. Use the quote system we have put in place right now. Review the information we give to you and then call our team at 888-284-3591. We'll pair you up with the best used engine that your money can buy.