Plymouth Reliant Used Engines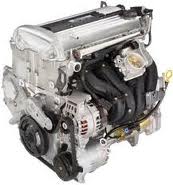 Plymouth Reliant had a counterpart from Dodge known as the Aries. These two automobiles competed with the Tempo, Taurus and Cavalier for worldwide supremacy in the compact passenger car market. Plymouth had already released several cars during the mid 1980s although none achieved the success of the Reliant and later created Sundance. Chrysler used its 2.2, 2.5 and 2.6 engines respectively in each Reliant that was produced. The addition of higher horsepower was a welcomed one for many drivers. Get these Plymouth Reliant used engines from our warehouse inventory right now. We have been branded as America's largest Plymouth used engines inventory on the Internet. Take a look around the website.
Plymouth always had the marketing genius of Chrysler behind it. The Dodge brand was so successful that Chrysler amped up the Plymouth brand starting in the early 1980s. Chrysler is well known for making excellent passenger cars and sedans with the Reliant being one of its best. By the year 1987, the Reliant was at the top of the sales charts and a wagon was created to expand its market reach. The wagon also had the choice of 3 separate engines making it a viable option. We have the Plymouth engine that any customer needs to make an err0r-free installation.
Plymouth Reliant Used Engines
What makes engines from our warehouse so great? We believe its the warranty and the performance. We hear at least several times a day that it is our low price that affects many of our sales. We do work on pricing each Reliant engine and there probably is some truth about those claims. Regardless of how engines leave our warehouse, what is the most important to us is how they operate. If you have spent any time around a used engine, you know that there are things that can go wrong with one. We do a pre-sale inspection and we make sure that all parts are in the best condition that they can be. Each engine is evaluated with our internal scale system and these used engines are deemed reliable.
What do you do when you need a Plymouth engine? Most customers that do not know of our low prices and engine inventory use whatever company shows up first in a search engine. It is a good idea that we are near the top. We wanted to do something about the condition of used engines online and start giving used engines a good name again. Most of the salvage and junkyard companies that order from this website order all their engines from us. We have proven time and time again that a 2.2, 2.5 or 2.6 engine that goes through www.usedengines.co is reliable and one of the best deals currently online.
Plymouth Reliant Used Engines Price Quotes
Don't let the small quote form at the top of this page fool you. It is very powerful and is what gives out our 24/7 pricing information. You never have to call and wait on the phone to get a low price here. Use the form and instantly you will know how little you will pay for a Plymouth engine here. Feel free to contact our specialists at 888-284-3591. We strive for 100 percent satisfaction here. Call us and tell us how we're doing.