Used Plymouth Voyager Engines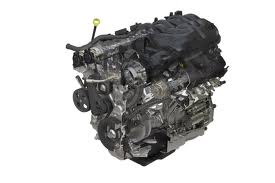 Plymouth Voyager was by far one of the most successful vans in automotive history. Chrysler has created some of the most memorable names and has the sales figures to backup all of the success. The Voyager received its start in the 1970s and quickly lead sales in the 80s and 90s. Chrysler did use an assortment of engines to continue meeting public demand. While the Plymouth brand is no longer around, we don't have any problems obtaining used Plymouth Voyager engines for customers. The pricing we give is superb and cannot be matched by other sellers on the Internet.
The standard I4 K engine was put into the Voyager during the mid 1980s right before the bankruptcy restructuring. It was the K platform that is credited for helping to revive struggling sales for Chrysler. These 2.0, 2.2 and 2.4 engines were lessons learned for Plymouth. By the time the 1990s came around, the public wanted a larger engine and the V6 series was used. It was Mitsubishi that provided the V6 engine that was first used and a later 3.3L engine was offered as a Chrysler build. You'll find we have all of these motors for sale right here in our online engine inventory.
Used Plymouth Voyager Engines 
What comes out of our warehouse are engines ready for you to install. We don't sell engines full of rust and that have leaks and cracks in the block. There are plenty of eBay sellers that could fill your engine needs if you prefer a low quality engine. We're a white label provider of engines for a lot of companies. What this means is that engine swaps and replacements are sold to third parties. We provide the engine through a body shop or a junkyard. We know the quality must be extremely high and that's all we offer for customers. We put our own profits in last place to help please our used engine customers.
The motors all come with warranties that are shipped here. Chrysler is a dependable company and we are too. There is no struggle or no haggling to get a problem fixed should you experience one. Our inventory is completely full of all major automaker engines. It is this very inventory that is shipped daily in the U.S. to thousands of customers just like you. We're able to send out these 4-cylinder and V6 engines for great prices. Our internal teams of mechanics do all of our evaluations. This is how we're able to certify a preowned engine at www.usedengines.co before we sell it. We uphold our high reputation and sales integrity here.
Used Plymouth Voyager Engines Price Quotes
Our toll free number at 888-284-3591 is a great way to get a quote for these engines. Our staff is educated and they know Plymouth engines very well. You're not speaking with a call center representative that cannot answer questions. If you want online quotes, they are easy to get right on this page. Use the form we give to you for quotes and you're presented with our lowest used Plymouth engine pricing.