Used Pontiac Grand Am Engines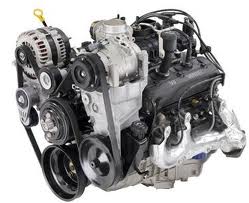 Pontiac Grand Am was originally created by General Motors to bulk up its Pontiac division in the '70s. Big motors and even bigger cars what was the public wanted in the '60s. This did not translate well in the 1970s and Pontiac struggled to find its mark the Grand Am. Several design changes and a smaller V6 engine was added to start the 1980s. You won't find a price online that is lower than our used Pontiac Grand Am engines. We guarantee our pricing and our inventory to be accurate for all customers. It is no secret that we are one of the top suppliers of used engines in the U.S.
The Pontiac Grand Am had two popular V6 engines under its hood. One was a 3.1L V6 and later a 3.4L V6. Both of these engines provided the horsepower that drivers wanted. These are exactly the engines that are purchased and added to our online inventory of engines. We believe in General Motors engines and know that customers that buy them report back to us their satisfaction. There are a lot of engine dealers that try to skimp and save when selling to customers. We have found that by doing things right we can achieve higher customer satisfaction.
Used Pontiac Grand Am Engines 
The Grand Am went through only 5 generations of production before it was eventually phased out by GM. This means that in over 30 years only 5 different designs were offered. That says something about the dedication of GM. A constant change to the interior or exterior is a sign that consumers are not responding to what is offered. Owners of a Pontiac know of the quality and what comes with it. It is the same theory we use for our engines. We know the OEM specs and what they should be. Engines are routinely examined for quality shortly after they are ordered by our staff. The 3.1L and 3.4L motors are quickly tagged and put into our database of available engines.
You might be thinking about a warranty and how that relates to engines we offer. We can tell you honestly that all engines come with a Pontiac OEM warranty. This comes from our distributors. The age of the engines, the mileage on them and other factors are what creates the amount of months or years for warranty protection. You can purchase directly from our warehouse inventory in full confidence. We send your order exactly when it is processed. This is important because we know and understand how delays can complicate an engine swap or total replacement. Our v6 Pontiac engines are considered some of the best you'll ever find.
Used Pontiac Grand Am Engines Quotes
What good is a quote if you have to wait to get it? We prefer to give instant quotes to our customers. Using our Grand Am quote form will get you our pricing fast. There is no personal information required to get a quote. Review what our system gives you and then you can call toll free at 888-284-3591. Our engine experts will give you fast and courteous assistance.