Used Pontiac Montana Engines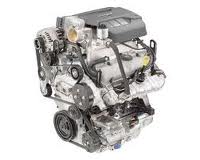 Pontiac Montana was a successful minivan first created by General Motors as the Trans Port. GM has always done well in the minivan market and was no surprise to vehicle owners when GM debuted its Montana in 1997. The V6 3400 engine was what GM selected for the Pontiac Montana. This is the engine that was already successful for the Trans Port and other vehicles in the GM family. You can easily find used Pontiac Montana engines that meet your budget right from this website. We have an expert team of engine specialists that work for us and help us build our inventory.
The V6 3.4L was rated at a starting point of 200 horsepower. This gave drivers a higher red line limit to work with for daily use. The Montana minivan was useful for all applications in business and for personal use. The growth of the minivan market through the mid 1990s helped the Montana to become infamous almost overnight. Pontiac being one of the oldest car brands had the reputation and backing power of General Motors to make it work. Our used engine team stops at nothing to find and buy V6 3400 engines in great condition.
Used Pontiac Montana Engines
We have used engines and other dealers online have engines. One of the biggest differences we have found is quality. You can take our motors and put them alongside a new GM motor and have trouble telling which one is which. We have clean engines for sale and not those dirty ones you find on eBay. A little surface rust or corrosion is normal for an engine with some age on it. A downright filthy engine is a sign that neither the engine owner nor the seller care about the person that will buy it. Our team makes certain all that we sell is in excellent condition first before engines move out from our warehouse.
The 3.4L minivan engines that are purchased all include varying lengths of a warranty. Each engine that is brought here is from a different owner. Each has its own mileage and was built in a different year. We consider all of these elements when we attach coverage. You can buy with complete engine assurance that all Pontiac engines that are sitting in our warehouse are protected from common issues. We put customer quality first. This is put first because we are not solely a for profit company. We actually want to help customers get a great V6 engine even if we have to take a little off of our profit margin to make that happen.
Used Pontiac Montana Engines Quotes
Start off your price savings by learning everything to know about our 3.4L engines with a price quote. These are detailed quotes and give you all what you want to learn about our engines. Our used engine inventory is constantly being changed to provide what our customers want. You can get your quote online or call us at 888-284-3591. Make your decision now.