Pontiac Phoenix Used Engines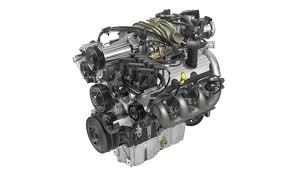 Pontiac Phoenix lasted for a decade until it was replaced with the Grand Am. The Phonex was one of the few cars to survive the late '70s with a V6 engine. The expectations for better fuel economy were pressing down hard on General Motors and thankfully GM never caved in to the pressure. Drivers did not want to lose the precious V6 power in the 3.8L engine and the Pontiac Phoenix made its entire production run with a V6 or the smaller 2.5L 4-cylinder option. We have Pontiac Phoenix used engines for sale at super low Internet prices. We are able to offer this because our inventory is so large.
Since there are still Phoenix car owners in the world, getting a GM V6 4-cylinder engine is still possible. We have established contacts through our dealer partners that deliver to us quality engines at prices that are very affordable. We don't go through the process of paying high markup up or transportation costs. The engines that we find come straight from reliable sources. The engines make it directly into our warehouse where we begin the inspection procedures. These very procedures are what make our engines top notch and in demand around the world.
Pontiac Phoenix Used Engines
A used engine can do a lot in a GM automobile. When engines are cared for and cleaned, they can easily rival something that has just been created. Problems with engines rarely happen when the right support is performed. We make certain that all engines that come into our company have had the proper maintenance before arrival. There is really not much we can do to a V6 or 4-cylinder engine that has faulty parts. We do not remanufacture engines so we don't have to worry about low engine quality. We don't have to make what we sell new again. What we sell is very close to new and are gently used Pontiac engines. What you will never find is bad parts, rust and leaking engines that would be perfect for a scrap dealer.
A good deal is a good deal. We are known for making good deals and offering the same for our customers. Each used engine is thoroughly evaluated for its condition, idle pattern and exterior cleanliness. We even take extra measures to remove any type of exterior residue if any is found. The cleansing that we do actually protects the steel from rust or contamination that can alter the engine performance. A cleaned and perfected engine is all that we are interested in selling around the world. Getting a GM engine online that is used should be a pleasant experience and it is at our company.
Pontiac Phoenix Used Engines Quote 
Quotes sent out from this website are fast and will make you happy. The lowest General Motors price is what you will be given when you submit a quote using our Pontiac Phoenix quote form. Try it now. If it is easier for you, call right not at 888-284-3591 . Experts are ready to respond to your requests or provide additional information. Say no to MSRP and yes to our low prices.