Saturn S Series Used Engines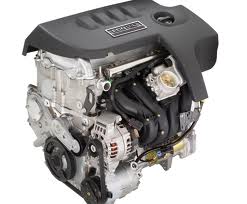 Saturn S series was an extension of General Motors that was introduced in 1990. GM had already found success with its Buick, Pontiac and Chevy lines and wanted a class of economy cars to fight foreign automaker sales in the U.S. Saturn S cars began to roll off the production line the start the 1990s and by 2002 the S series was retired. The 1.9L engine was unique because it was never used outside of the Saturn series of passenger cars. You can find these Saturn S series used engines at guaranteed low prices in our inventory of engines here at www.usedengines.co.
Both the DOHC and SOHC were used in S cars. These styles are among what you can find for sale here. We believe in engines that are in used but excellent condition. There are a lot of sellers that do not have the same definition of used that we do. It is easy to think of a used engine as something of low quality and value. That could not be further from the reality of our engines. It is still possible to find 1.9L engines for sale that are perfect for a swap or replacement. We do it everyday. If you don't have a source for Saturn engines yet, let us be your provider to give you what you need.
Saturn S Series Used Engines
Is it possible to get an S series engine shipped free? We get that question asked a lot here. We respond with a yes. We do ship free of charge and this definitely is something unique to our website. Most dealers lure you in with talk about low used engine pricing. What you end up with is a huge core charge, inflated shipping and a price that is way too high. Instead of putting customers through those scenarios, we eliminated the shipping cost and always keep our pricing low. We found this is one of the best deals we can offer for someone searching for an OEM General Motors produced Saturn engine.
We have the entire range of 1990 to 2002 Saturn motors that are available for shipment. You might be replacing this motor yourself or you are part of a salvage business or body shop. We sell to all people and never limit what you can buy. Since our website is available 7 days a week, it is simple to find just the right model of engine that you need. There are plenty of S cars that were produced and getting the 1.9L you need in the condition you want is simple. We do warranty our inventory and Saturn engines are a part of this extension of coverage.
Saturn S Series Used Engines Quotes
Obtaining a low price is simple with our company. What happens during our quote process is easy to understand. You submit the quote form we had built specially for our customers. The Saturn S series engine price is displayed and you can choose to order or call for more information. It's really that easy. Call our toll free number if you need some assistance. Let us send you a cheap but great condition 1.9L engine today.