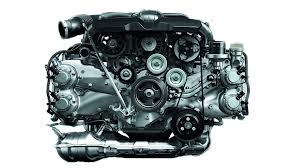 The Suzuki Samurai was introduced to the United States auto industry in 1984. This compact vehicle was one of the smallest off-road vehicles produced. The 1.3 engine was selected for use in this first edition. The 4×4 capability of the Samurai was one of the selling points of the series. Production remained for this vehicle for a 10-year period until the Sidekick was introduced in the mid-1990s as the replacement for the Samurai. You'll find the Suzuki Samurai engine in 1.3 size inside our preowned engine inventory here at https://usedengines.co.
The internal engine code for the Samurai is a G13A series motor. This eight-valve SOHC design is what contributed to the off-road performance of the Samurai. G13 series is a four-cylinder design apart from the earlier three-cylinder editions created in 1981. The preowned condition engines that are found in our warehouse are inspected upon delivery for mileage, quality and operational performance. Unlike auction websites online, testing is performed for the complete inventory for sale before shipment takes place to customers. This testing is unique to this company and not all usage and sellers participate in quality assurance tests.
Suzuki Samurai Engine with a Complete Warranty
The secondary market engine industry has room for all engine types from a variety of sellers. It is not uncommon for import or domestic engines found on the Internet to have high mileage compared with other editions. The inventory held at our company warehouse comes complete with our own warranty coverage that is designed to protect customer purchases for the duration of the warranty. Locating a generous warranty for a used engine can be a challenge depending on the retailer selling the product. The conditions of our warranty come with no additional charge after the sale is made as assurance to buyers.
The four-cylinder 1.3 motors shipped by our company are crated and inspected prior to shipment to locations. These practices have helped us to maintain our Suzuki inventory as well as other makes and models in stock. The elimination of damage during shipment was created to provide additional coverage options for customers at no extra cost. The preowned motors sent daily from our warehouse arrive at most destinations within a few business days. No delays in shipping are reported by customers representing vehicle owners or businesses. Buying used import engines should not come with a level of risk from online sellers. Our company offers customers the difference that is hard to find from import sellers on the secondary and market.
Suzuki Samurai Engine Price Quotes
A pricing system is used here to speed up the price discovery process. The customized quotation system is now used on this website, but does not take the place of our helpful specialists for customers who require personal assistance. We maintain the company toll-free number and answer all questions about Suzuki or other engines currently in stock and shipped daily. It takes a couple seconds to receive an instant price quote online or by telephone at this company. Get your samurai motor quote immediately.