Chevy Camaro 3.8L Engines for Sale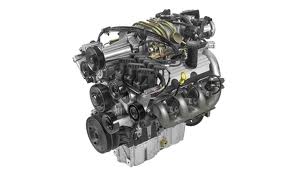 The Camaro underwent some changes in the early 1990s and the addition of the 3.8L engine was one of the changes. The Firebird and some Buick models used this engine to great success and GM decided to put it into the flagship Camaro. While some drivers didn't appreciate the upgrade from the 3.4-liter engine, the 3.8L still reigns supreme as one of the most remembered GM engines from the last 25 years. We have Chevy Camaro 3.8L engines for sale that are sold cheap and ready to ship fast. Our used Chevrolet engines offer you the perfect solution to save money on engine replacements and swaps.
A used engine can be quite different depending on where you buy one. A scrap parts dealer might have a different definition of a used Chevy engine that what we do. We know that testing is an important part of any engine and one of the first things that we do after buying one is test it. We can eliminate a lot of hassle and frustration for our customers with our thorough testing and we do. When we certify a used engine, we put it through visual and computer controlled testing. We know what we are selling you and can describe each engine accurately. You won't waste your time or money when you buy our 3.8L Camaro engines.
Certified Chevy Camaro 3.8L Engines for Sale 
Our used car engine are all certified GM products. These are not someone else's creation or some type of crate rebuild. We sell OEM quality Chevy automotive engines to customers around the world. Our Chevy mechanics are probably the best in the industry. Each of our experts go through training and certification programs to make sure that they understand older and newer Chevy technologies. Instead of passing off used engines, we certify them so you know exactly what type of car engine that you are buying. A used engine to us means one with low mileage and one that is ready for direct installation upon receipt.
Our Series II engines fit into many other GM cars. Whether you are buying for your Camaro or not, you will find the used engine that fits great and does not need to be modified. The last thing that you or your engine installer wants to have happen is a problem. We are told  some unfavorable stories often when new customers switch to us from some of the biggest engine sellers online. What we know is shocking and we use this information to our advantage. We hear time and time again that we offer the best price and the best condition Chevy engines on the Internet. We aim to keep up the good reputation that we have earned from hard work.
Prices for Chevy Camaro 3.8L Engines for Sale 
Get your price fast. Fill out our Camaro quote form or call us at 888-284-3591 . We make it super fast and very easy to get our extremely low GM price. Buy for your Buick, Pontiac, Oldsmobile or your Camaro today. Our 3.8-liter Chevrolet engines are very clean and have the low mileage that you demand in a replacement automobile engine.