Chevy Lumina Engines for Sale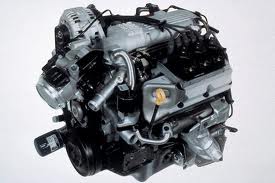 The heir to the throne of the best-selling car in the nation, the Ford Taurus, was picked to be the Chevy Lumina. The Lumina had it all. A sleek V6 engine. A great body design and all of the amenities that regular drivers and those that loved performance wanted. Sales of the Lumina were very strong starting in 1990 through until 1994. Sales slowed in the early 1990s as Dodge produced the Neon and other car makers followed suit. There are many Lumina drivers around the world that demand on used engines by Chevrolet for their vehicles. That's where we come into the picture. Our Chevy Lumina engines for sale are affordable and in excellent used condition.
There are many types of Lumina engines that are found on the secondary engine market. The 3.1-liter is probably the most popular, but the 3.4, 3.8 and the Iron Duke 2.5-liter are all close seconds. We have each of these engines in stock and ready to ship to any destination around the world. It does not have to be difficult to find Chevy Lumina engines that are in the condition that you need. We sell motors around the country to salvage dealers and junkyards that need exceptional engines. Part of our engine selling network includes mechanics, regular people and small business owners.
Mechanic Approved Chevy Lumina Engines for Sale 
One of the problems with purchasing engines that are used is the ability to know the condition. A great photo and an eye-catching description can appear to be promising, but your enthusiasm for what you purchased can fade quickly upon receipt. We know better. When we take our money and invest into an engine, we have our paid Chevy mechanics inspect it and ensure us that what we have purchased is a great engine. Our engines are used, but that does not mean that the mileage is way too high. We know that some oil stains and surface rust is normal with a used engine. What we need to know is how great these will be in a running Lumina.
Our mechanics personally put their reputation on the line when they evaluate something that we sell. All customers that have purchased our engines in the past were very well informed and received a great motor. We handle every customer the same. We give quality engines with lower than average mileage. We ship out engines very fast and reduce the types of standard delays that are very common when engines are purchased from the Internet. Our entire team is experienced and what you get are great Lumina engines ready for installation. Each 3.1, 2.5, 3.4 and 3.8-liter V6 engine carries our seal of approval.
Prices for Chevy Lumina Engines for Sale
There are no catches, gimmicks or fine print with our prices. Just call us at 888-284-3591 and we hand out our price over the phone. It's so easy to do. Use our Chevy Lumina quote form if you would rather have your price online. Getting our price is easy and ordering our Lumina engines is even easier. We work with you every step of the way until your engine arrives. There are no disappointments with our used engines or customer service.