Chevy Malibu Used Engines for Sale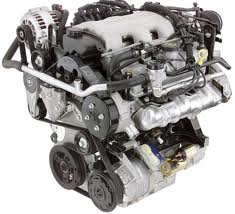 The Chevy Malibu has its roots in the mid 1960s, but 5 designs later brought us the 2.4L and 3.1L Chevy engines. GM already had success placing these engines in cars like Buick, Beretta and the Pontiac Grand Am. The Malibu eventually turned into the Chevy Classic, but Malibu owners know what is put underneath the hood of their cars. Call it what you want, but we have these Chevy Malibu used engines for sale. We price our used engines right and they move quickly out of our warehouse. We are one of the very few dealers that provide discounted pricing for Chevrolet engines. Our discounts help you save some extra money when replacing a Malibu engine.
Both the inline 4-cylinder and V6 versions are in our inventory. A unique thing about both of these motors is that they are some of the most fuel efficient engines that GM has ever made. This is partly the reason that GM used both the 2.4L and the 3.1L in many different passenger and luxury car models. Our used engines are purchased exclusively from GM authorized dealers and distributors. What is sold to us would be just like regular engines except we take things a little further before selling an engine to the public.
Mechanic Tested Chevy Malibu Used Engines for Sale
No engine gets by the watchful eyes of our expert Chevy mechanics. The pullouts and overstock engines that we purchase are tested for several reasons. The first is that we must know how to price each engine. We pay one price, but you might not be getting the quality that you deserve. Our tests help to prove what we have in stock is actually what you pay to receive. The second reason is that it almost eliminates the need for a warranty. Engines that are sold as used online can be more susceptible to damage and deterioration. Our testing procedures ensure we sell high quality engines that are in our inventory to our customers.
We rely on dyno testing equipment to perform all of our safety and assurance testing. We know instantly if there is an oil compression problem. Engine leaks and compression are two of the signs of a slowly dying engine. We won't let these types of engines be sold with our name on them. This is why we work so hard in our testing process to prove that what we sell to you is the best we can offer. Even if we don't have something in stock, we always find it for our customers. Selling used Chevy engines is our passion and not a hobby. We are engine fanatics.
Chevy Malibu Used Engines for Sale Price Quote
We use a two-way quote system here at www.usedengines.co. The first step is calling 888-284-3591 . This allows our staff to give you personalized and prompt service. Our prices are very low and very accurate. The second way is to use our fast Chevy Malibu quote form on this page. Enter your engine details, click submit and your quote is routed over to your email. We include our freight cost to let you know exactly what you are buying. There are no surprises here except for a super low price.