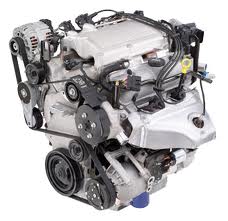 There is a lot you can do with a used engine. Most people think that used cars have terrible engines. It is true that owner maintenance is one key aspect of a great motor. Car owners that do not take care of engines can find the engines wear out too fast. Our company sells engines that are used to help with engine replacements. What you'll find in our used engines for sale inventory is quality engines. These are not the engines you'll find sold on those auction based websites. We're a professional company that sells to trade companies and car owners.
The age range of a motor can be one of the factors that cause one to break down prematurely. Many of the components that were used in engines in the 1960s, 1970s and 1980s were not meant to last more than 20 years. Engine maintenance is one of the most important parts of ownership. That's why our team of specialists work hard to locate a motor that works well inside and out. We're able to put our detection skills to work here and test a motor that we have up for sale. This assures quality and overall condition.
Used Engines for Sale Cheap
If you came here searching for a good deal, you've definitely came to the right website. Along with our huge inventory, we sell engines for prices that are way lower than MSRP. We know what the rebuilt engines and crate engines cost. We stick with engines that are used because they provide value. We're able to cut out the high cost of replacing automobile, pickup truck and SUV engines. We put our best employees on the task of creating a pricing point that our customers can benefit from. The price tags that we put on engines help all customers to save money. We're constantly updating our online engine inventory.
No matter where you are in the world, we have the perfect replacement motor for your needs. You could be searching for used engines Los Angeles companies to help you find a local source. We ship engines out from our own warehouse. What arrives here is quality. We go through our process of elimination and inspection. It's simple to find Ford, General Motors, Chrysler, Dodge, Chevrolet, Toyota, Isuzu, Mercury and other auto brands in our warehouse. Many are shocked when they find out how big our inventory is for various types of engines. You'll never wait to get our for sale engines. We use quality freight carriers that ship out 4-cylinder, V6, V8, V10 and diesel engines fast.
Used Engines for Sale Quotes Online
You won't have to struggle to figure out our engine pricing. We use an easy quote system. Enter your engine information into our quote form. You select the year, the make and the size of the engine. You're given an online quote fast this way. Our toll free number is always open for you to call. Our specialists speak with you and help you match our stock to your vehicle. All of this comes at a super low price.