Used Geo Engines for Sale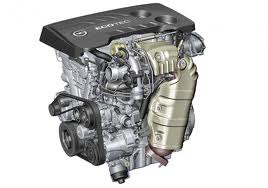 Geo was an important part of General Motors in the early 1990s. A complete collaboration between GM and three of the largest foreign automakers produced what is known as the Geo. Toyota, Isuzu and Suzuki worked closely with GM to develop a U.S. automobile that catered to economy. The very idea of the Geo brand was to produce better fuel efficient cars without taking anything away from the drivability. GM hit a home run with the Geo and multiple automobiles were produced for over eight years. Locating used Geo engines for sale is not hard when you have an experienced engine seller like www.usedengines.co.
The Metro, Spectrum, Prizm, Storm and the Tracker were all of the Geo models that were produced. Sales were very strong for the Metro and the Tracker. GM competed directly for positioning with Ford and Chrysler for a share of the economy car market. Many different engines were produced for this range of Geo vehicles. The most basic engine was a tiny 1.0L that was first used in the Metro. This gave great gasoline mileage but lacked the power of a standard sedan. The Prizm had a more powerful 1.6L engine and gave drivers what the Metro did not.
Used Geo Engines for Sale
Since we have all of the Geo use engines in stock, you never have to worry about inventory levels here. Our buying power is not like your average engine seller. There are currently hundreds of Geo engines in our warehouse. This is just one part of our GM inventory. Our warehouse is well over 100,000 square feet. We ship engines daily right from our single location. There is a process that we use when each engine is procured. A Geo engine that is bought direct from our suppliers will give you the value you demand. Our Geo engine business is used by junkyards, mechanics and salvage company owners. We even sell direct to the buying public. We've taken our business nationally and work hard to please all customers.
We do everything that one company can do to lower costs without sacrificing quality. We do our very best each day to work with the best of the best. Our team of engine buyers is educated and knows how to select a Geo engine that is in great shape. Our engine mechanics are the ones that oversee the motors before they are shipped. Getting engines for sale that are used will never be an issue for you again. A quick call or a quote right from our company is the only thing standing in your way. We make the engine buying process easier for you. You don't have to put the expense into buying a new engine. Get one used today.
Used Geo Engines for Sale Price Quote
Geo engine quotes are fast and always free to get here. This is the start of the ordering process. You are under no obligation to buy once you get our lowest price quotation. Get your quote by completing the form right here. You can then call us at your convenience at 888-284-3591. We always answer questions and promise you'll never waste your time and money dealing with us.