Used Hyundai Elantra Engines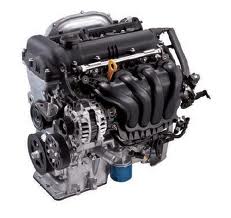 Hyundai Elantra first premiered in 1990 and it remains in production today. The Elantra has competed with every major automaker in North America as well as Europe. As one of the leading foreign cars sold in the U.S., the Hyundai Elantra is now one of the best selling cars according to recent awards that it has won. We support this brand of automobiles and offer used Hyundai Elantra engines always at big discounts. We get these engines imported here and still manage to reduce the final selling price for our loyal engine customers. We're a source of Hyundai engines for thousands of customers.
Hyundai is now in its fifth generation for the Elantra. There have been no less than seven engines that were used to power this vehicle at any given time. We have the majority of this engine range in stock. These 4-cylinder engines are some of the best fuel economy engines that customers can find. The 1.5L, 1.6L and 2.0L are among the most popular motors that are requested. Our team secures excellent prices for these engines. Our pricing at https://www.usedengines.co/hyundai is kept low because we can invest in multiple shipments. We build our inventory with hard work and still reduce our costs.
Used Hyundai Elantra Engines
As a buyer of used engines online, the deck can often feel stacked against you. There are thousands of websites that offer engines. The hard part is selecting what company to be your provider. Engines are not like small retail purchases. It takes a lot of time and planning to do it right. Buying untested engines is something we eliminate here. We put our team to work immediately after we get engines for sale. We are able to determine the mileage on the block, if surface rust is causing issues and if leaks are present. Our number one goal is to assure customer satisfaction in our engine inventory. We achieve this goal with every shipment.
Finding support before and after a sale is important. It would be easy for us to slam the door in your face after a sale is complete. Most used engine sellers do not care what happens after installation is started. Because our customers are half business and half vehicle owners, we support each side of our engine business equally. There is no favoritism. Our warranties are top notch and support customers regardless of where engines end up. We believe to sell used Hyundai engines the right way we have to go above and beyond other dealer tactics. We put forth extra effort to get a lot of effort back into our company.
Used Hyundai Elantra Engines Pricing
You get the choice of calling 888-284-3591 or obtaining online pricing. We're not here to rush you into buying anything. Our engine experts that help you over the phone are all professional. We send out thousands of used engine quotes each month. We know how this business works. Our online price system works great. It's easy to get a quote any hour of the day right here online.