Used Hyundai Engines for Sale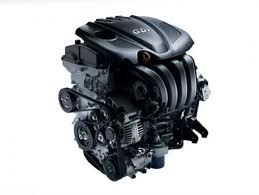 Hyundai engines are one of the most economical choices in today's current automotive economy. The majority of these engines receive 32+ miles per gallon with newer engines receiving many more. Early partnerships with Ford Motor Company helped Hyundai achieve its status as one of the top automakers in the universe. Few probably know that Hyundai is the success and brains behind the Kia brand of cars and crossover SUVs. Finding used Hyundai engines for sale is simple and super fast here at www.usedengines.co. There are few dealers online that can claim the size of inventory that we carry in the U.S.
Why Hyundai Engines are Better
Any automaker can build an engine or license the technology from another company. Part of the performance that is achieved is one reason that engines are trusted by the buying public. The most important factor is longevity. No person wants to buy an engine that is full of rust, problems, error codes or faulty parts. There are plenty of automakers that have struggled to reach the appropriate trust level of buyers around the world. Hyundai is one of the few engine companies that continuously produce motors that achieve a long-term life. Motors that were produced 20 years ago are still used regularly by drivers worldwide. This is just one reason that Hyundai used engines are sold here.
Hyundai engines that are in our inventory for the following vehicles:
Accent, Azera, Elantra, Entourage, Excel, Genesis, Santa Fe, Scoupe, Sonata, Stellar, Tiburon, Tucson, Veracruz and XG series.
OEM Used Hyundai Engines for Sale
Mistakes can happen buying engines. If you spend any time searching through forums online, you can find that there are a lot of unhappy engine buyers around the country. Everything from mishandled shipments to pricing errors has happened. Hyundai engines are a different type of used engine because of where they are produced. The early engines were imported because no U.S. manufacturing was available. Hyundai has since constructed plants to build engines in America making used motors easier to get. There are few dealers that are accepted by wholesalers to resell used engines online. The contacts that we have helped us to build our engine business from the ground up. We buy thousands of 4-cylinder and 6-cylinder engines that are used to grow our inventory. These are the very engines that are checked out by our talented Hyundai mechanics and shipped safely to customers.
Used Hyundai Engines for Sale Quotes 
Do you hate waiting on hold? Do you hate waiting to find out a price? We have taken the two most hated things when buying used engines for sale online and eliminated them here. We don't put you on hold. We don't even make you wait. You don't even have to call us. We put money into our website to make it great. We use a specialized quote form that gives all of our Hyundai pricing instantly. You only need to click your mouse. If you do want to call us, we have a toll free line setup at 888-284-3591.