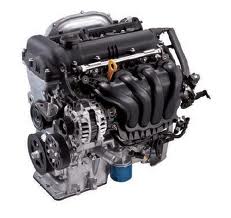 Hyundai Tiburon was created as one of the first performance vehicles for Hyundai in 1996. This sport compact vehicle received 12 years of production and development. Different editions were produced for different markets. The Tiburon was the North American name. This vehicle was also sold as a coupe in Europe. The strength of this vehicle aside from the sporty look was the power of the engine. A 1.6 and a 1.8 engine were introduced in the first few years of production. We sell this motor directly to customers right from https://usedengines.co to provide a price savings to all engine buyers.
Different engines were created as production eased for the Tiburon. A larger 2.0 and 2.7 were introduced towards the remaining production years. Between 105 and 167 hp was available to owners of this vehicle. Because this motors sold here are preowned condition, buyers searching for a low cost way to make a replacement can benefit from this engine. We buy directly from Hyundai distributors. This helps keep the quality high. Our company personally evaluates motors. This ensures customer happiness. We monitor stock levels daily.
Hyundai Tiburon Engine with a Warranty
Motors are sold daily online. What separates quality and price is usually a warranty. Many retailers refuse warranties. The time and hassle required can be too much. Import engine warranties can be harder to locate. Our company sells warranted preowned engines. This ensures that all buyers receive protection. No engine leaves here without coverage. We personally guarantee all policy documentation. We provide options that many dealers refuse. A used Hyundai engine here revives high quality. Each 1.6 through 2.7 engine sold here is a valuable automotive component. Most engines receive 24 months of warranty coverage. This easily covers the installation.
Engine shipments can raise the cost of the motor replacement. Our company keeps shipping low. We've recently removed shipment costs. This means every engine is shipped free. This cost saving is designed for all buyers. We help lower placement costs. Every preowned Hyundai engine is eligible for this shipping offer. This includes additional import engines. We contract with freight companies. Shipments depart our warehouse constantly. We're responsible for hundreds of shipments every month. Our damage rate is non-existent. Each delivery arrives within a few days after shipment. Customers do not wait for us. We put our best team members to work for each order. The processing, shipment and delivery are coordinated. Buying used engines is easy here. Our import and domestic inventory is always ready for shipment.
Hyundai Tiburon Engine Online Quotes
Our quote system handles the hard work. Details are selected using the form. What is presented is a low price. This price is the current selling price. Every quote is guaranteed. Our company oversees each request. We even operate our own toll-free number. We always answer questions fast. We provide the VIN matching and other details upon request. Our company is a leading resource for preowned motors. Don't wait for auction dealers. Get a Hyundai quote immediately here.