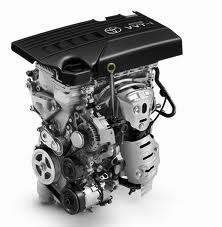 Toyota Celica was built between 1970 and 2006. This brand achieved nearly 40 years of production due to the quality and engineering. The 7th generation edition of the Celica helped it to boost sales in the U.S. The 1.8 motors that were used in this series helped introduce more people to this car. These are the editions that we sell for the Toyota Celica engine replacements. Each preowned motor that we purchase for sale here is high quality. Make no mistake about it. We don't sell auction quality engines here at https://www.usedengines.co. These are lower mileage and in great condition.
Finding import motors online is easier said than done. Many people are left to search auctions or classified listings to find an import dealer. Our company imports engines through our partners. These network partners have direct agreements with Toyota. The motors for sale on this website range from pullouts to those that are gently used. The quality is what we're concerned with. Nothing gets into our warehouse in the Toyota lineup without a thorough inspection. The secondary market units that we sell offer what other dealers do not. Finding a replacement is easier here.
Toyota Celica Engine with a Warranty
Preowned motors are rarely warranted depending on the seller. There are plenty of horror stories about buying online and getting a raw deal. Those don't happen here. Our company backs up what is sold. The imported motors that are found through our company receive warranties. The use of the motor, age and its mileage are all factored into a warranty term length. The parts warranties that are always secured through sales made here are helpful. These ensure that our Celica motors are free of damage internally and externally. If a problem happens, customers rest assured that it is corrected by our company. 
Since there are more than one I4 engine type used, the year of your vehicle determines the engine you require. If you've never replaced the engine in the past, we can help you find the variant that you need. Our team can research your VIN number and other information to ensure you get what you want. Nothing is ordered here incorrectly. Our staff is trained and is automobile industry experts. The customer support we provide does not stop with our warranty protection. Our no cost shipping incentives are another way that is used to help customers. Anything sent out from our company to the 48 continental states is sent free of charge. This is one more way that our imported Toyota engines are sold for a discount. You get a lot when you select our company to replace your engine. 
Toyota Celica Engine Price Quotes
Call into our toll free number and ask about our pricing. It's fast and you get introduced to our experts. If you prefer the virtual method, you can make use of our specially built quote system online. This form is found on all pages of this website. One or two clicks of the mouse will get you what you came here to find.