Toyota Tacoma 2.4L Engines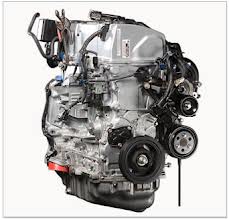 Toyota Tacoma was created in 1995 by Toyota. This truck series was designed to compete with the top automakers like Ford and General Motors. The compact pickup truck market had been dominated by Ford and Chevy for nearly two decades when Toyota created its Tacoma series. Several engines were used in the production the Tacoma. Two body style generations have been used to date. You'll find pricing for our Toyota Tacoma 2.4L engines to be more than competitive online. We offer the web's lowest pricing for all used engines here at https://www.usedengines.co.
The internal code for the 2.4L engine is the 2RZ-FE. The output of this motor is around 155 horsepower. More or less can be achieved depending on the modifications that are made. We sell the OEM version of the 2.4L. What this means for you is that you're getting true Toyota quality. These are not rebuilt or not modified crate engines. We're a top seller of used engines online and you're getting our best. You came here to get a great price for a 4-cylinder Toyota engine. That's just what we give to you. We support all the motors in the Tacoma brand. 
Toyota Tacoma 2.4L Engines in Stock 
Quality means everything to our company. It is for this reason that our buyers that purchase our motors spend long hours finding the best. We contract with several of the top suppliers in the automotive industry. We're able to get quality that other dealers cannot. The used condition motors we sell provide the longevity that you demand. Toyota has always made great engines. It's not easy to find a dealer that can import motors for sale without jacking up the price. The stock that we carry here is filled with our passion as well as affordable prices. Getting a 2.4L Tacoma motor will not be expensive here.
Warranties play a huge role in our company too. Some companies don't give warranties and others give short warranties. The protection we offer likely beats other companies. We don't bring in Toyota motors for sale we can't warranty. This is to ensure that all of our engine buying customers receive high assurance. Make no mistake about the condition of motors we sell. There are no internal or external conflicts with the Tacoma engines you'll find. The only thing you'll need to wonder about is the speed of shipment. We take care of you on the end as well. Same day engine shipments go out of our main warehouse several times each day. We cut out the lengthy delays that can be found elsewhere online.
Toyota Tacoma 2.4L Engines Price Quotes
Pick up the phone and dial into our company using our toll free number. We give this number to you so you won't have to pay for a call to get pricing. Our Toyota engine staff gets your price together quickly when you call. Online quotes are something new we've added. You can get the same information using the quote system we offer. Don't pay too much for a 2.4L Toyota engine some place else. Let our team get you the price you really want to pay right now.